Iran to impose restrictions on US individuals, entities in retaliation for new US sanctions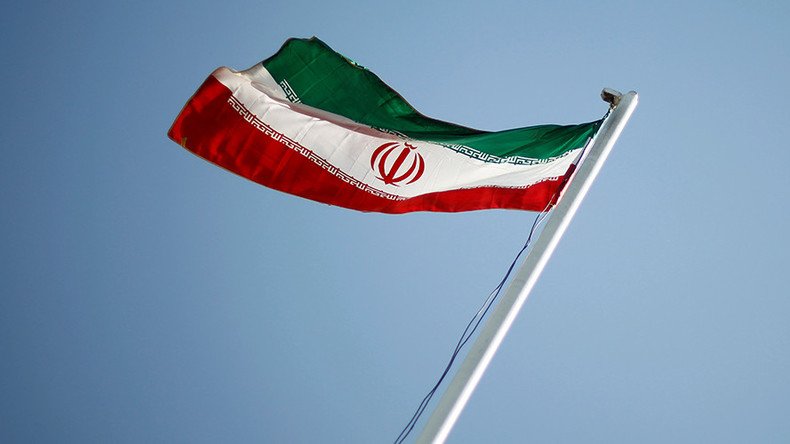 Tehran has denounced the new sanctions imposed by the US and said it would in response impose legal restrictions on American individuals and entities helping "regional terrorist groups", a Foreign Ministry statement read as quoted by TV
"The new sanctions ... are not compatible with America's commitments and resolution 2231 of the U.N. Security Council that endorsed the nuclear deal reached between Iran and six powers," the Iranian Foreign Ministry statement said late on Friday.
"In retaliation for the U.S. sanctions, Iran will impose legal restrictions on some American individuals and entities that were involved in helping and founding regional terrorist groups," it said.
On Friday, the US Treasury Department blacklisted 13 individuals and a dozen businesses as part of the sanctions. The majority of the individuals in question are from Iran, as well as three Chinese nationals and two Arabs.
"Iran's continued support for terrorism and development of its ballistic missile program poses a threat to the region, to our partners worldwide, and to the United States," John E. Smith, acting director of the Treasury Department's Office of Foreign Assets Control, said.
He added that in countering what he called "Iranian malign activity," Washington will not hesitate to put more pressure and restrictions "to address this behavior."
On January 30, Fox News reported, citing US officials, that Iran had conducted tests of its medium-range ballistic missiles. Three days later, US media including CNN and NBC reported that Washington is likely to slap new sanctions on Tehran in response.
Reacting to the Iranian missile test, US President Donald Trump said "nothing is off the table" when asked by a reporter whether the US would consider a military response to Tehran.
Trump's National Security Advisor Michael Flynn said Friday "the days of turning a blind eye to Iran's hostile and belligerent actions toward the United States and the world community are over."
The US insisted that the Iranian test violated UNSC Resolution 2231 which called on Iran "not to undertake any activity related to ballistic missiles."
Countering US rhetoric, Iran's foreign minister, Javad Zarif, said in a twitter post that "Iran unmoved by threats as we derive security from our people."
"We'll never initiate war, but we can only rely on our own means of defense," he stressed.
Iran's Defense Minister Brigadier General Hossein Dehqan noted that Tehran "will not allow foreigners to interfere" in the country's defense issues and insisted "the test did not violate the nuclear deal or (UN) Resolution 2231."
The international agreement referred to by the Iranian Foreign Ministry in its statement on counter sanctions against the US, is the so-called P5+1 agreement. The pact was signed by six major world powers (Russia, China, the US, Britain, France, and Germany) and Iran in July 2015. Under the treaty, Tehran agreed to reduce the number of its centrifuges by two-thirds.
WATCH MORE:
You can share this story on social media: