Sweden extends border controls amid 'still unclear situation' with asylum seekers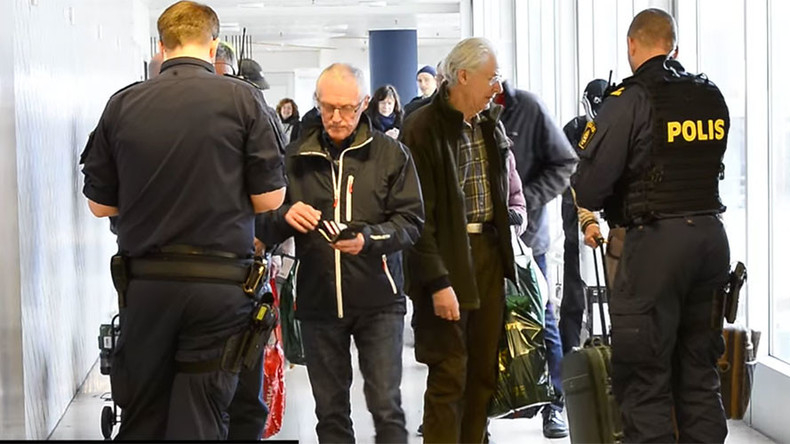 Sweden has extended border controls with its southern neighbor Denmark until May to battle the illegal migration flow, after Brussels agreed to extend the emergency border checks inside the EU's Schengen free-travel zone.
On Wednesday, European Union envoys, acting on EU Commission recommendations, said five EU countries inside the Schengen zone should be allowed to continue administering border controls for three more months. Sweden was one of the five.
"It's still an unclear situation, so we will extend them," Prime Minister Stefan Löfven explained on Wednesday afternoon, according to The Local.
"In part, it's because we have many unregistered people left in Germany, and in part because looking at the Mediterranean route, there is an increase in asylum seekers, so we don't really know where that's going."
Over one million migrants and refugees arrived in Europe in 2015. The influx of people into the continent caused disputes amongst EU states over how to manage the flow. One of the solutions found by some states was not to allow migrants in.
Stockholm introduced identity checks for travelers from Denmark to Sweden in November 2015, as part of measures to reduce the flow of illegal migrants. Passengers boarding trains, ferries or buses bound for Sweden are required to show a passport or other form of ID in order to be allowed onboard.
But the controls created havoc at the border with many Scandinavians and Germans unable to travel to Sweden simply for forgetting their IDs at home.
HH Ferries, which offers sea connections between Denmark and Sweden, had previously revealed that 98 percent of the entire flow of passengers prevented from boarding by security checks were forgetful Scandinavians. Others criticized the journey time which became longer due to the extra security measures.
Prior to agreeing to the extension, the Swedish government submitted a report to the EU commission where interior minister Anders Ygeman insisted that border controls should remain due to security challenges and threats.
Ygeman argued that migrants within the EU who are not recorded in the union's fingerprint database, because of bureaucratic procedures, will be almost impossible to deport back to other EU countries should they end up in Sweden.
In that report, Stockholm also revealed that 231 people were denied entry at the border out of the 767,000 who tried to enter Sweden in December of 2016.
Sweden which has not yet released its migration figures for 2016, received a record 163,000 asylum applications at the height of the migrant crisis in 2015.
Until 2015, over half a billion EU citizens moved around freely in the Schengen zone as they wished. Tourists could also travel unhindered by land in the zone.
Under EU rules, countries may put in place border controls for a maximum of two years, for periods of up to six months at a time of exceptional circumstances such as a terrorist threat.
You can share this story on social media: