Asylum can be rejected for refugees with extremist links, EU court rules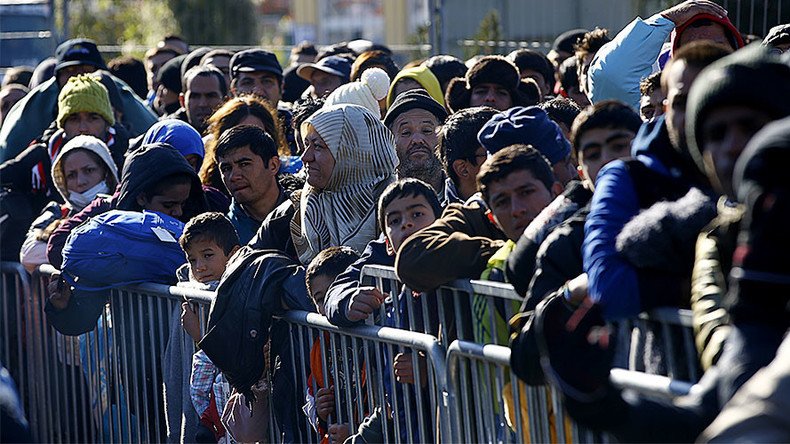 EU member states can now reject asylum applications for people who have extremist links, the EU Court of Justice has said. The ruling extends to those who provide indirect support to terrorist groups without actually committing attacks.
"An application for asylum can be rejected if the asylum seeker has participated in the activities of a terrorist network," the European Court of Justice (ECJ) said on Tuesday.
The court states that it is not necessary that the asylum seeker "personally committed terrorist acts, or instigated such acts, or participated in their commission."
The ECJ cited the example of the case of Mostafa Lounani, a Moroccan national who was convicted in Belgium by the Brussels Criminal Court and sentenced to six years in prison on terrorism charges back in 2006. He was accused of being a member of a Belgian cell of the 'Moroccan Islamic Combatant Group' (MICG), a Salafi jihadist terrorist group affiliated with Al-Qaeda.
"That court found in particular that Mr Lounani was guilty of 'active participation in the organization of a network for sending volunteers to Iraq.' In particular, the fraudulent transfer of passports was described as 'an act of participation in the activities of a cell providing logistical support to a terrorist movement.'"
However, in 2010 Lounani applied for refugee status, saying that he feared prosecution in Morocco, which he said may now consider him a "radical Islamist and jihadist." Though the court rejected his claim, Lounani continued to pursue the case and called forassistance from the Belgian Council for asylum and immigration proceedings (CCE).
The CCE said that the Moroccan should be granted asylum as his actions "did not constitute terrorist offenses." The council explained that he was a member of the terrorist group, but did not commit a terrorist act.
The ECJ then elaborated that visa applications can not only be rejected for "the actual perpetrators of terrorist acts, but can also extend to the persons who engage in activities of recruitment, organization, transportation or equipment of individuals who travel to a State other than their States of residence or nationality for the purpose of, inter alia, the perpetration, planning or preparation of terrorist acts."
However, the authorities of EU member states should decide on the "final assessment" of an asylum application, the ECJ said. Speaking on Lounani's case, the court noted that he had been a member of a terrorist organization which has been on the UN blacklist since 2002.
"His logistical support to the activities of that group has an international dimension in so far as he was involved in the forgery of passports and assisted volunteers who wanted to travel to Iraq. In the opinion of the Court, such acts can justify exclusion from refugee status."
READ MORE: Terrorists smuggled into Europe amid refugee flow – Merkel
Concerns about extremists entering Europe among refugees and migrants have long been on the rise, with even top EU officials such as German Chancellor Angela Merkel admitting that "some" militants could have slipped through.
In November 2016 sources in German intelligence said that Islamic State (IS, formerly ISIS/ISIL) specifically trains militants to camouflage themselves as ordinary refugees and pass the necessary application procedures to be granted asylum in Europe. In particular, the training is reportedly focused on creating the impression of a "classical" asylum seeker in the event of interrogation by police officers or questions from fellow migrants.
You can share this story on social media: