Nazi salute in front of swastika puts Swiss soldiers under investigation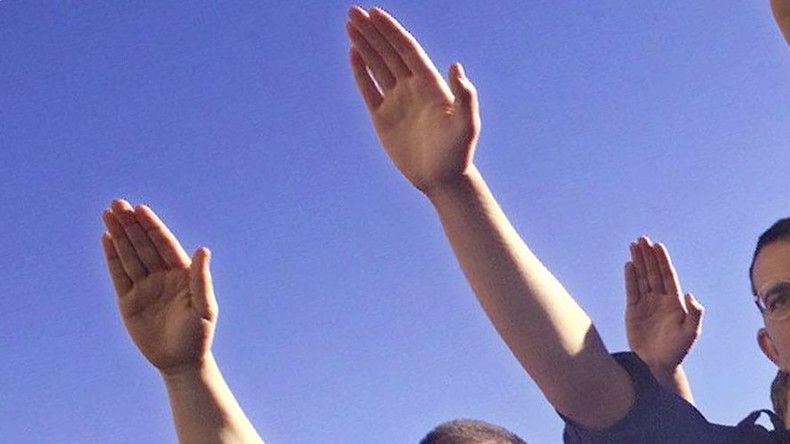 The Swiss Army has detained six soldiers after a photo was published of them dressed in uniform and making a Nazi salute in front of a swastika stomped in the snow. The soldiers may face a prison term if found guilty of spreading Nazi propaganda.
The scandal involving the six soldiers broke last week, when the photo was published by Swiss newspaper SonntagsBlick.
The soldiers have been detained and their case handed over to a military tribunal.
Making the Nazi salute or displaying a swastika are not necessarily crimes in Switzerland. A landmark court decision in 2014 ruled that Nazi symbols may be protected by freedom of speech as long as they are not used to spread racist ideology. But if they do, the punishment may be as harsh as three years in prison.
READ MORE: Heil Tolerance! Nazi salute OK in Switzerland…if it's not political

Regardless of the results of the investigation, three of the soldiers were forced to withdraw their applications for a career in the Swiss armed forces despite serving the mandatory term as conscripts.
Martine Brunschwig Graf, president of the Federal Commission against Racism, told SonntagsBlick that the incident was not isolated and that he would be meeting military officials to discuss how the army can better screen right-wing extremists during recruitment.
You can share this story on social media: