Ireland moves to become 1st country to divest from fossil fuels in parliamentary vote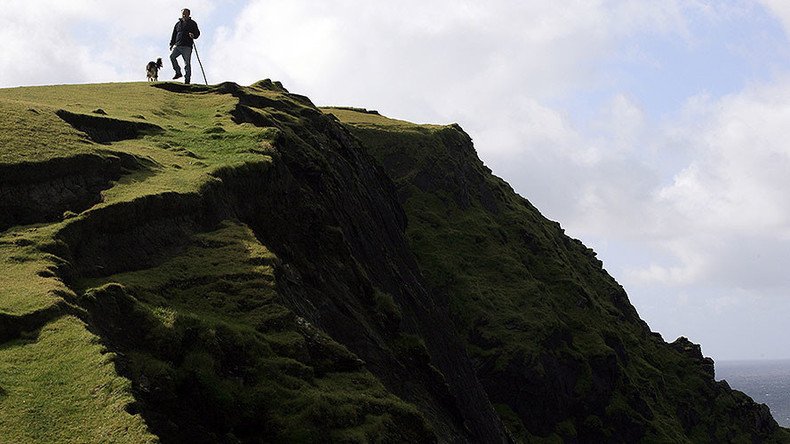 Ireland's parliament has become the first in the world to vote to divest from fossil fuels, paving the way for a historic ban on government investment in nonrenewable energy.
The Irish parliament, the Dail, voted 90 to 53 to pass the historic Fossil Fuel Divestment Bill on Thursday.
The bill was penned "in light of the urgency to phase out fossil fuel exploration, extraction and combustion in a timely manner to enable delivery of the commitment adopted in the Paris Agreement."
It enables Ireland to divest its sovereign wealth fund, Ireland Strategic Investment Fund (ISIF), worth €8.5 billion, from coal, gas and oil and would see a ban on any further fossil fuels investment going forward.
Independent MP Thomas Pringle, who introduced the bill, said the bill would send a message to climate change deniers and lobbyists.
"This principle of ethical financing is a symbol to these global corporations that their continual manipulation of climate science, denial of the existence of climate change and their controversial lobbying practices of politicians around the world is no longer tolerated," Pringle said. "We cannot accept their actions while millions of poor people in underdeveloped nations bear the brunt of climate change forces as they experience famine, mass emigration and civil unrest as a result."
The bill was supported by all political parties, except the minority government party Fine Gael.
"National governments have an essential role to play in backing up their Paris pledges by ensuring public funds are well placed to support the clean energy transition, and protected from the inevitable decline of the fossil fuel industry," Pringle said.
The bill could become law after being reviewed by the Government financial committee. Once passed, ISIF would have to sell its fossil fuel industries over 5 years.
Fossil Free Europe described the event as "an important moment in the history of the divestment movement."
You can share this story on social media: