'Systematic unlawful killings': European group slams Israel for Gaza deaths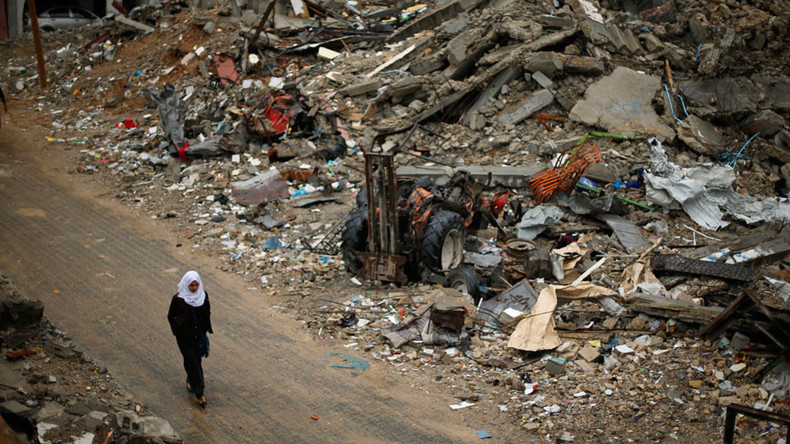 Israel has come under fire for carrying out "systematic unlawful killings" of Palestinian civilians in a buffer zone near Gaza, and causing over 17,000 to flee the area due to the dire plight, in the resolution adopted by a European inter-governmental group.
The Parliamentary Assembly for the Council of Europe (PACE) voted in favor of the proposal based on the group's internal report providing harrowing details on the humanitarian situation in Gaza.
The report was initially presented to the 324 parliamentarians from 47 countries by the document's author, Swedish politician Eva-Lena Jansson, on January 4.
The document cites the death toll since 2014, saying "Over 2,200 people have died, of whom most were civilians, including 551 children," adding that more than 11,000 people have been injured in the conflict.
The report accuses Israel of "excessive and intentional force without justification against Palestinian civilians in the buffer zone, including against farmers, journalists, medical crews and peaceful protesters, [which] runs blatantly counter to human rights principles and the international law-enforcement standards."
Since the summer of 2014, the document says, a "huge number of people [have been] killed", with the destruction of civil infrastructure "enormous", and the locals' plight became so dire that they chose to escape from Gaza and "join the masses of refugees going to Europe."
"It is estimated that over 12,620 houses were totally destroyed [in Gaza] and 6,455 severely damaged. 17,650 families or about 100,000 persons were displaced," the report said.
The resolution is non-binding and non-enforceable, with 46 having voted in favor and 12 against, with two abstentions.
Israeli representatives branded the resolution a "distorted and a selective representation of reality", and said that the document was founded "on rumors, not on facts", as cited by the Times of Israel.
"We withdrew our citizens and even our dead from Gaza in 2005, in exchange we got rocket attacks," the representative Aliza Lavie said, adding that Israel gives a third of Gaza's power "at a cost of a billion dollars," and claiming that more than 130,000 Palestinians got free medical care in Israel last year.
Meanwhile, Israeli Defense Minister Avigdor Lieberman has said he doesn't rule out occupying Gaza in the next conflict.
"If a quarter of the Strip is needed, then we occupy a quarter of the Strip. If more, then more," he said, as cited by Haaretz.
He also suggested that outside powers shouldn't "touch the Israeli-Palestinian conflict," saying these attempts are "mostly disruptive."
You can share this story on social media: