Israel approves 2,500 new West Bank housing units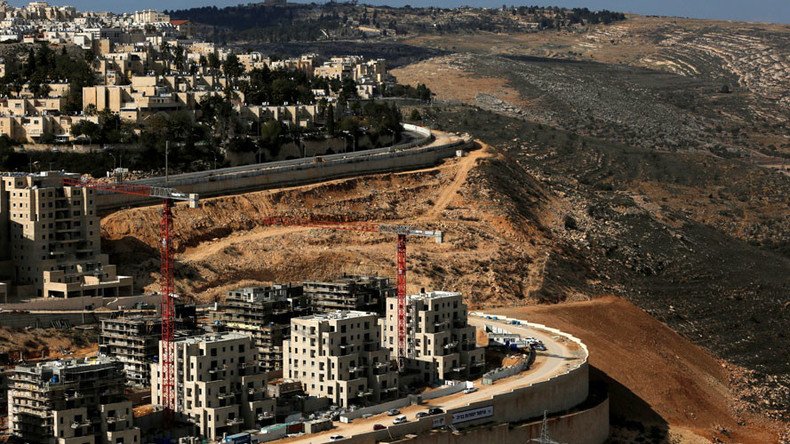 Israel will build 2,500 additional homes in the settlements in the occupied West Bank territories, the Israeli Defense Ministry announced. Most of them will expand the existing settlement areas.
The plans have been authorized by Prime Minister Benjamin Netanyahu and Defense Minister Avigdor Lieberman, and are intended to allow the settlements "to maintain regular daily life," the ministry said in a statement.
"It will be one of the largest industrial zones in the West Bank, in which we are planning to set up warehouse and fuel storage infrastructure, along with other elements," the statement reads.
The news comes days after Israel announced a similar expansion of housing units in East Jerusalem.
READ MORE Israel approves 560 new illegal homes in E. Jerusalem as Trump takes office
The Israeli settlement policy goes against international law and has been the subject of much criticism from other nations, including the US under the Obama administration. Observers believe that the announcements, made in the wake of Donald Trump's inauguration last Friday, are intended to signal Israel's expectation of support from the new US president.
The ministry said that 100 of the homes would be built in the town of Beit El, Reuters reported. This settlement has received funding from the family of Trump's son-in-law, Jared Kushner, according to Israeli media.
On Monday, Netanyahu reportedly told members of his security cabinet that he had decided to lift all restrictions on Israeli construction in East Jerusalem, which were put in place under diplomatic pressure, Haaretz newspaper wrote, citing senior officials briefed on the situation. The PM also announced his plans for moving forward with settlement expansion in the West Bank, according to the paper.
You can share this story on social media: