200,000 liters of crude oil spill onto First Nations land in Saskatchewan, Canada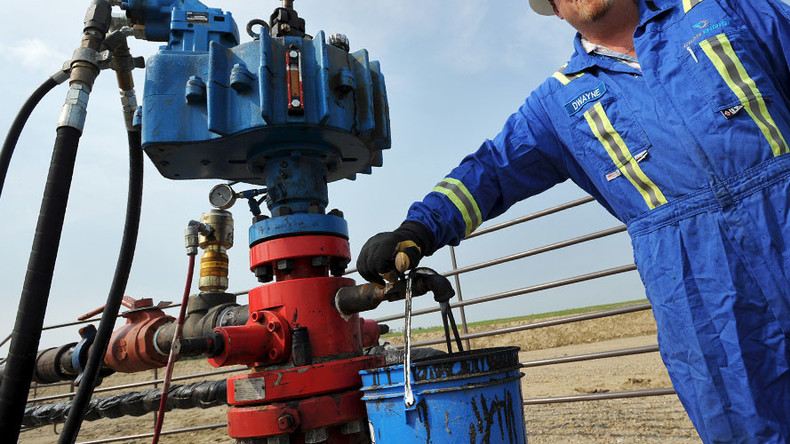 Around 200,000 liters of crude oil spilled onto First Nations land in Saskatchewan days ago, with the leak only becoming apparent later. The pipeline has now been shut down, and an investigation launched.
The spill covers about 20 meters in radius, according to the CBC, citing a government official. The cause of the spill and the pipe that caused it are still unclear.
Chief Connie Big Eagle of the Ocean Man First Nation visited the site last weekend. Representatives from Indigenous and Northern Affairs Canada took the lead in the response.
The leak took place last week, but the local government was only notified on Friday, "as soon as the leak was detected," with the media then finding out Monday, the official wrote.
The pipeline has now been shut down, and the spill fully contained. According to government spokeswoman Kathy Young, who spoke with The Globe and Mail, 170,000 liters of the spill have now been recovered, and the oil has not entered any waterways.
Air quality and wildlife are also intact, according to cleanup experts with the Calgary-based Tundra Energy Marketing Inc.
"The actual source of the leak will not be known until the site is excavated and the breach location is confirmed," Young wrote in an email.
"Cleanup work began Saturday and included the removal of surface oil with vacuum trucks and efforts to identify the source of the rupture. Further assessment and cleanup, including excavation work, will follow until the site is appropriately restored."
The crews plan to excavate the line on Wednesday, she added. Additional cleanup and repairs will then be conducted by the Economic Ministry.
The exact pipe, however, which caused the spill, will only be known once the excavation takes place. At the moment, the Tundra-operated pipeline is thought to be the culprit.
First Nations representatives visited the site over the weekend. Ordinarily, the government takes care of any compensation and work to restore the affected land to its original state, according to the Economic Ministry's assistant deputy minister, Doug MacKnight.
Discussions will be held between the federal government, the First Nations, and Tundra Energy Marketing Inc.
The last great spill in Saskatchewan occurred only seven months ago, leaking 225,000 liters – some of which later ended up in the North Saskatchewan River. According to MacKnight, it is not clear if the currently-ruptured pipeline had undergone any government inspections in recent months. If it had, responsibility for the spill would be on the government's shoulders.
You can share this story on social media: