Study on cancer risk in toothpaste & chewing gum additive prompts inquiry in France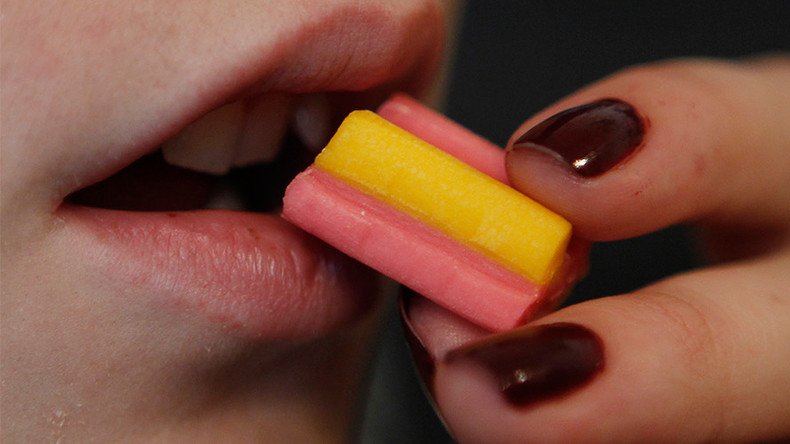 The French government has launched an inquiry after a study by the health authorities revealed that an additive used in toothpaste, sweets, and chewing gum can cause precancerous lesions in laboratory rats.
A report by France's National Institute of Agricultural Research (INRA) from Friday states that the study results show "for the first time that E171 crosses the intestinal barrier in animals and reaches other parts of the body."
The additive E171, or titanium dioxide, is used for whitening of products and is found in sweets, chocolate products, cookies, chewing gum, and food supplements, as well as in pharmaceutical products and toothpaste.
The study is a part of the Nanogut project, financed by the French Agency for Food, Environmental and Occupational Health & Safety (ANSES). The results were published in the journal Nature.
The scientists said they exposed rats to "regular oral doses" of titanium dioxide through drinking water for 100 days. They said they later found dioxide particles in the animals' livers.
"The researchers also showed that chronic oral exposure to the additive spontaneously induced preneoplastic lesions in the colon, a non-malignant stage of carcinogenesis, in 40% of exposed animals [rats]," a statement from INRA says.
"While the findings show that the additive plays a role in initiating and promoting the early stages of colorectal carcinogenesis, they cannot be extrapolated to humans or more advanced stages of the disease."
IRNA says that exposure to titanium dioxide is a concern, especially in children "who tend to eat a lot of sweets."
"These results indicate that E171 both initiates and promotes the early stages of colorectal carcinogenesis in animals"
These findings should prompt the continuation of "observations at a later stage of cancer," the researchers said.
"They provide new data for evaluating the risks of the E171 additive in humans," the study concludes.
The report was reviewed by France's ministers of health, agriculture, and economy, who called upon ANSES to investigate whether E171 poses a risk for human health. ANSES is scheduled to complete the investigation by the end of March 2017.
The US Food and Drug Administration states that E171 should be consumed at levels of no more than one percent of the product's weight.
The information, however, has not been renewed since 1966.
You can share this story on social media: