S. Korean businessman kidnapped, killed by Philippine police – Seoul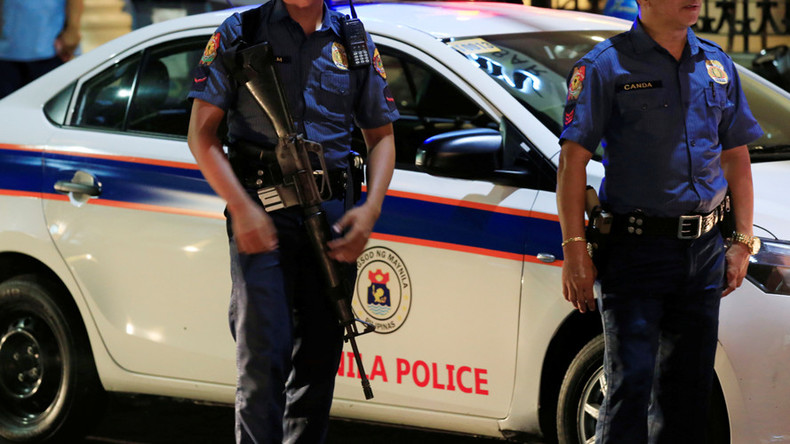 A businessman whose family sent ransom to alleged kidnappers hoping he was still alive was killed by Philippine police the same day he went missing, according to South Korean Foreign Ministry. Seoul authorities demand justice.
A gang of eight people, four Philippines police officers and one former policeman among them, were involved in kidnapping a South Korean citizen Ji Ick-joo from his house last October, according to the investigation, Seoul authorities revealed on Wednesday, AFP reported.
Ji's wife reportedly sent the suspects a PHP 5 million ransom ($100,000) two weeks after he was kidnapped in the city of Angeles, not far from Manila. However, according to the results of investigation provided to the South Korean government by the Philippines' National Bureau of Investigation (NBI), the man in his 50s was already dead.
The businessman had been working in the Philippines since 2008 for a recruitment company, according to local media. He was murdered the same or the next day he was seized, and his body was burned to ashes in a crematorium, whose owner was a former police officer, a member of the gang, a Seoul official told AFP.
On October 30, 12 days after Ji's death, the abductors demanded a ransom of PHP 8 million ($161,000) from his wife, but the woman couldn't raise the whole amount, according to the Philippine Daily Inquirer, which was first to report the news.
One of the police officers accused of the murder surrendered this week, national police spokesman Dionardo Carlos told AFP. Two other officers who were with him under the pretense of a drug raid are under investigation, all of them being from the Anti-Illegal Drugs Group. The former officer suspected is believed to have fled to Canada, Carlos added.
"It turned out it was an old modus operandi where bad cops claim there is a drug raid and turn it into a kidnap for ransom," Carlos told AFP.
When Philippines Foreign Secretary Perfecto Yasay gave a call to South Korean Foreign Minister Yun Byung-se to inform him about the murder, the latter demanded answers.
"Minister Yun, expressing grave shock over the implication of Philippines police officers in the case, asked that the Philippines government get to the bottom of the case and bring those responsible to justice," a Foreign Ministry spokesman said, according to AFP.
There have been a long series of crimes in the Philippines involving South Korean nationals as victims. Since 2012, nearly 50 South Koreans have been killed in the country, AFP reported.
The Philippines police is one of the nation's most corrupt institutions, according to a 2015 report by the national ombudsman, as well as a 2013 survey by Transparency International.
You can share this story on social media: