Series of earthquakes in central Italy disrupt transport links, close schools (PHOTOS, VIDEOS)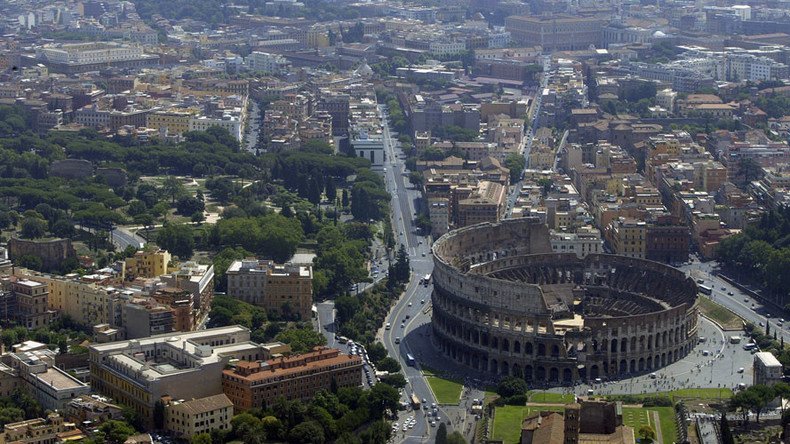 Central Italy was struck with a series of earthquakes, measuring up to magnitude 5.7, with tremors reportedly felt across the regions of Abruzzo, Marche and Lazio – including the city of Rome.
The initial quake, measuring 5.4, hit at around 10:25am local time on Wednesday and was recorded 104km (69 miles) northeast of Rome, according to the US Geological Survey. The European-Mediterranean Seismological Centre (EMSC) reports the depth of the quake at 10km. Up to seven quakes followed, the largest measuring 5.7, hitting 110km northeast of Rome, according to the EMSC.
The epicenter is understood to be just 7km from the town of Amatrice, the scene of a devastating 6.1 magnitude earthquake in August 2016, which claimed 297 lives. It's less than 50km from the city of L'Aquila where more than 300 people were killed by an earthquake in 2009.
La Repubblica reports there have been "thousands of phone calls" made to emergency services. President of the European Parliament Antonio Tajani told AP that tremors were "felt as far as Rome [but it] appears there are no victims.''
Only minor damage has been reported, with checks being carried out in areas affected by the quake. St Augustine's church in Amatrice, which had been "severely damaged" last August, saw its bell tower collapse as a result of Wednesday's quakes, reported Ansa.
A number of schools across central Italy were also evacuated "as a precaution," according to Ansa.
A number of routes along Rome's Metro system were suspended for a number of hours as a result of the quake. Buses werebeing laid on as alternative transport for commuters as technical checks are carried out.
Social media users have reported that they felt tremors in their homes, with buildings reportedly swaying as a result.
Heavy snow and bitterly cold conditions have swept through Abruzzo this winter. BBC reported that 300,000 people have been left without power due the cold snap in recent days with three deaths being blamed on the severe weather.
You can share this story on social media: