Mexican nightclub attack leaves at least 5 dead, 12 injured (VIDEOS, PHOTOS)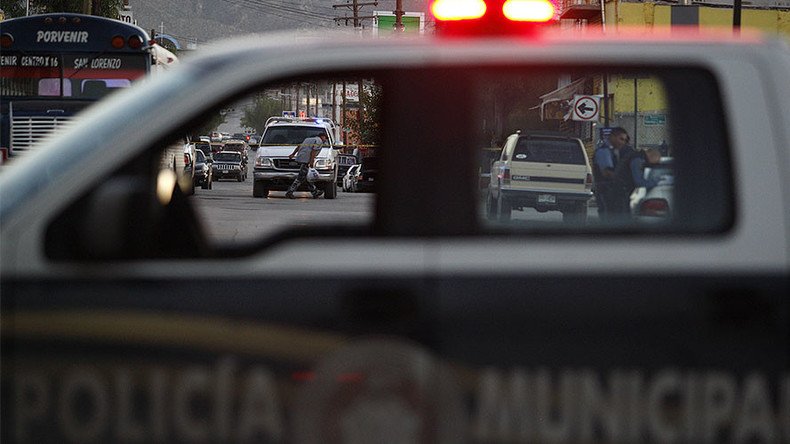 At least five people have been shot dead and twelve injured after a shooting by a lone gunman at the BPM festival in Playa del Carmen, Mexico.
Two Canadians, one Italian and one Colombian are among the dead, reported AFP.
Three of the dead were security guards at the Blue Parrot nightclub killed in the early hours of Monday morning while trying to protect the patrons inside the venue, according to an official statement posted on the BPM festival Facebook page. Playa del Carmen is a popular tourist destination located 70km (43.5 miles) south of Cancun in the state of Quintana Roo.
The Attorney General of Quintana Roo Miguel Ángel Pech Cen will give a press conference at 9am local time (2pm GMT), according to local journalist Haide Serrano.
Dance festival 'BPM' was taking place in the city with Elrow holding a closing party at the venue. Video taken from a nearby bar shows people running away from the scene.
"We heard what appeared to be gunshots but a worker told us to calm down, it was just fireworks. People started getting up and again the shots started," a witness told Dazed Digital. "My friends saw the shooter running across the back of the club shooting into it through a metal rail. One of my friends saw a person shot and bleeding."
"Once the shooting stopped we jumped over that same fence and ran on the beach about 10 blocks. We were helped by some other party goers by letting us hang out in their hotel for a few minutes. They saw a guy shot in the head."
Previous reports of a second shooting in the area at another popular nightclub, Jungle, have been dismissed as untrue.
You can share this story on social media: