Kremlin & Trump press sec deny Putin-Trump meeting planned in Reykjavik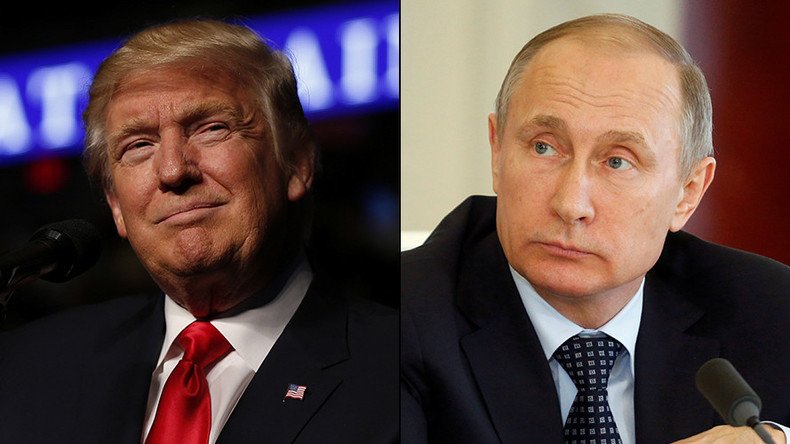 A Sunday Times report claiming that a meeting has been planned between US President-elect Donald Trump and Russian President Vladimir Putin in Iceland is "100 percent false," said Trump's incoming press secretary and director of communications. The Kremlin has also refuted the story.
In a tweet, Sean Spicer denied the report, which claimed that his future boss told British officials that he would meet Putin in Iceland's capital, Reykjavik, during his first foreign trip as POTUS. Two of Trump's aides also denied the story, speaking to Reuters on condition of anonymity.
"So far there have been no talks about any meeting," Vladimir Putin's press secretary Dmitry Peskov told RIA Novosti news agency.
The Sunday Times reported that Trump and Putin would discuss a nuclear arms reduction agreement and a reset of bilateral relations.
Sources close to the Russian Embassy in London allegedly told the British newspaper that Moscow would agree to a summit between Putin and Trump, but would not confirm that such a meeting had been scheduled.
The report was apparently "an attempt by the Britons to undermine Donald Trump's Presidency," a diplomatic source in the Russian embassy told RT UK. "Apparently, they will continue this right till the last moment."
Reykjavik was the site of an historic summit on October 11-12, 1986, between Ronald Reagan and Mikhail Gorbachev – the second in a series of meetings that relaunched the relationship between the US and the USSR.
Meanwhile, Icelandic Foreign Minister Gudlaugur Thor Thordarson said that, while his government hadn't received a request to organize a meeting between Trump and Putin, it would be willing to support one.
"The Government of Iceland has not yet received a request regarding this meeting. If officials in Washington turn to the Icelandic government with a formal request to organize a summit in Reykjavik, we will take it positively and turn it to our contribution to the improvement of relations between the US and Russia as it was at the Hofdi house in 1986," he said, as cited by the newspaper Morgunbladid.
The latest report comes just a day after Trump expressed openness to lifting the sanctions against Russia "under certain conditions."
In an hour-long interview with the Wall Street Journal on Friday, Trump said he wants to keep the sanctions that the Obama administration recently imposed on Russia "at least for a period of time."
However, Trump added that he would consider lifting the restrictions, depending on how helpful the Russians are in the fight against terrorism, as well as assisting with other goals that he feels are key to the US.
You can share this story on social media: