China, Vietnam pledge to settle differences over South China Sea claims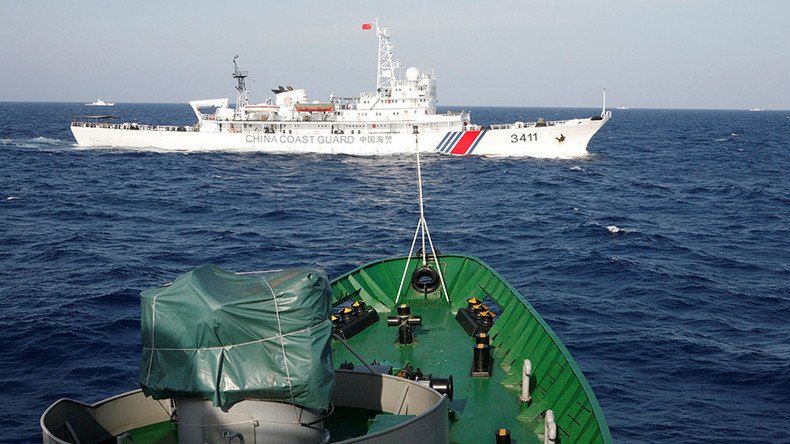 China and Vietnam have promised to settle their differences regarding territorial claims in the South China Sea and to safeguard peace in the region, the two countries said in a joint communique.
Then statement came after Vietnamese Communist Party chief Nguyen Phu Trong held talks with Chinese President Xi Jinping in Beijing on Saturday.
The communique, released by China's Xinhua news agency after the talks, described the discussions of bilateral relations by the top officials as "candid."
Beijing and Hanoi agreed to "manage well their maritime difference, avoid actions that complicate the situation and escalate tensions, and safeguard the peace and stability of the South China Sea," the agency said.
The joint communique also said that the parties agreed to continue to "fully and effectively" implement the Declaration on the Conduct (DOC) of Parties in the South China Sea and strive for the early conclusion of a Code of Conduct (COC) on the basis of the declaration.
During the talks, Xi also urged both China and Vietnam to increase communication and consolidate mutual trust in order to lay a solid political foundation for the settlement of disputes in the South China Sea and work together on maritime exploration.
He stressed that China "is willing to work with Vietnam to advance their comprehensive strategic cooperative partnership in a sustained, healthy and steady way, making more contributions to peace, cooperation, development and prosperity in Asia and the world as a whole."
Conflicting territorial claims in the South China Sea have become a stumbling block in relations between the neighboring states in recent years.
Hanoi has started a quite military buildup in order to be able to secure its 200-nautical mile Exclusive Economic Zone as Beijing's claims currently span almost all of the South China Sea.
READ MORE: 'Stop island-building, prevent access': Tillerson threatens tough stance over S. China Sea
Brunei, Malaysia, the Philippines and Taiwan also have claims in the sea, through which $5 trillion worth of maritime trade passes every year.
READ MORE: Taiwan scrambles jets, navy vessels to 'surveil & control' passage of Chinese warships
Xinhua said that China and Vietnam have jointly patrolled and explored for oil in the Beibu Gulf in the South Chia Sea, calling it one of the "success stories" that "demonstrate that both countries are committed to shelving their maritime differences through cooperation rather than confrontation, which will yield more win-win results and larger-scale cooperation." 
You can share this story on social media: