'EU's new tool against political opponents is to link them to Russia' – targeted Danish journalist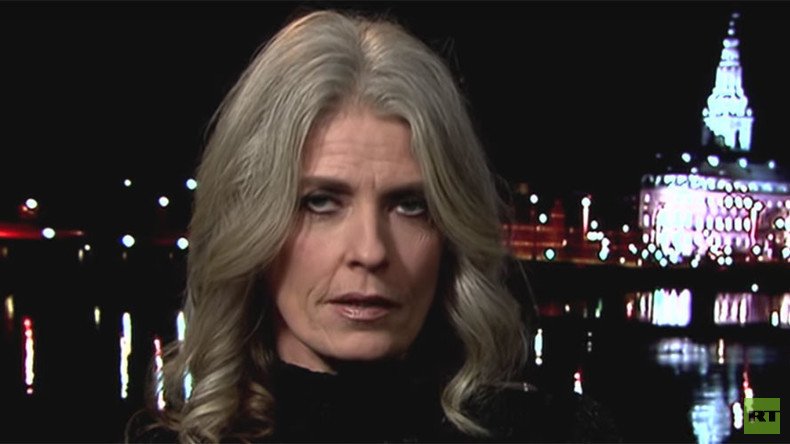 Danish Journalist Iben Thranholm, who was branded as a Russian propagandist and included on an EU blacklist for comments she made on migrant policy, tells RT that such character assassinations have become the new go-to tactic of Western governments.
Thranholm is a Danish current events columnist who penned an opinion piece for Russia Insider in 2016, in which she explained her reservations about the EU's current migrant policy and its inability to properly integrate Muslim migrants into European society.
She had also written a piece for RT earlier in which she explained how the "spiritual vacuum" created by Western cultural nihilism is the core factor behind growing Muslim radicalization within the EU.
She also criticized the EU's unwillingness to recognize religion as a factor at all as just one indicator of this trend.
These and other comments earned the Danish journalist a spot on the EU's East StratCom Task Force black list – a body set up in 2015 with the purpose of "collecting examples of pro-Kremlin disinformation articles" – not unlike American Senator McCarthy's communist witch-hunt of the 1950s.
"Today, it is me who is on the list," Thranholm says. "Tomorrow it could be a different journalist who has similar views. They claim that I'm damaging – doing harm – to the EU just for criticizing them. I criticized them for their immigration policy," she says, adding that many people in Europe agree with her.
The Danish journalist argues that the EU's mechanism for dealing with such dissenters "is to link the person with Russia, or claim that there are close ties between this person and Russia. And then, this person is just not trustworthy anymore – it's a kind of character assassination."
"It's hard to believe that modern democratic Europe has ended up in some kind of totalitarian or semi-totalitarian democracy where our leaders have a special definition of what is democracy – and if you don't agree with it, you will be put on the list. I think it's very, very alarming and very disturbing," she said.
Thronhalm has gone to great pains to explain that her views are not anti-Islamic. As she wrote for RT in 2015, "Secularism, relativism of values, materialism and democracy as a new religion (idolatry devoid of a deity) constantly prove their feeble inadequacy when facing Islamism."
Foreign Minister Anders Samuelsen has recently defended her inclusion on the EU task force's blacklist, saying she was promoting a "Kremlin narrative," when prodded by Marie Krarup, a member of Denmark's People's Party and who shares views similar to Thranholm's. Thranholm later wrote that she was "appalled" at the minister's conclusion that her inclusion on the list was justified, comparing the decision to one that would be taken by a "totalitarian Soviet state." 
You can share this story on social media: