Viva San Escobar! Polish FM mocked for 'meeting' with minister of non-existent country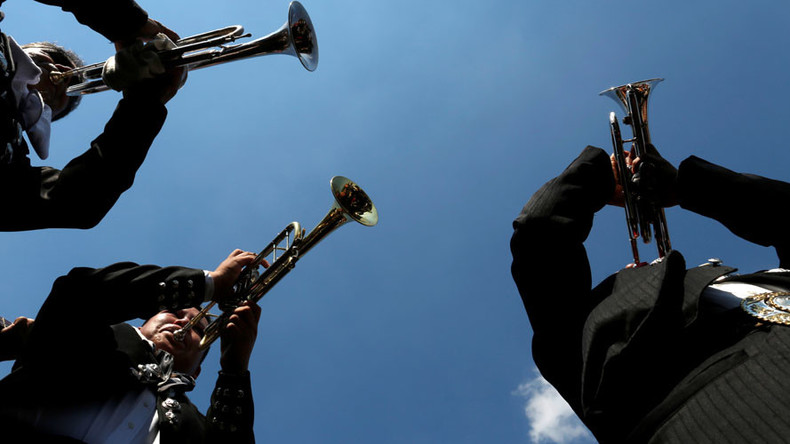 In a first for Polish diplomacy, the country's foreign minister has announced he established contact with a hitherto unknown Latin American country, San Escobar.
During his visit to New York, Witold Waszczykowski told reporters of his meeting with UN Secretary-General Antonio Guterres regarding Poland's attempts to get a seat on the 15-member UN Security Council. To achieve this, Waszczykowski said he also spoke to a number of representatives of other countries.
READ MORE: Republicans want to bomb Aladdin's country and love Trump - poll
"We have the opportunity to realize nearly 20 meetings with different ministers," said Waszczykowski. "With some countries in the Caribbean perhaps for the first time in the history of our diplomacy. For example, countries such as Belize or San Escobar."
The minister's statement came as a surprise to many people, as while Belize is an English-speaking country on the Caribbean coast of Central America, they were unable to find San Escobar either on the map or on the official United Nations membership roster.
A Polish Foreign Ministry spokeswoman explained that Waszczykowski made a slip of the tongue and was actually referring to the Caribbean country Saint Kitts and Nevis, whose Spanish name is San Cristóbal y Nieves. But that did little to stop the online outpouring of sarcasm under the hashtag SanEscobar.
Many on social media pointed out the similarity to the name of Pablo Escobar, the notorious Colombian drugs kingpin.
Official-looking Facebook and Twitter accounts purportedly run by the Department of Information of the People's Democratic Republic of San Escobar also appeared, attracting much attention.
Others speculated about what currency San Escobar may have, or started planning their next holiday.
And the Polish radio station Eska ROCK played a snippet of San Escobar's catchy national anthem.
You can share this story on social media: