Doctor refuses to treat epileptic toddler until after Muslim prayer time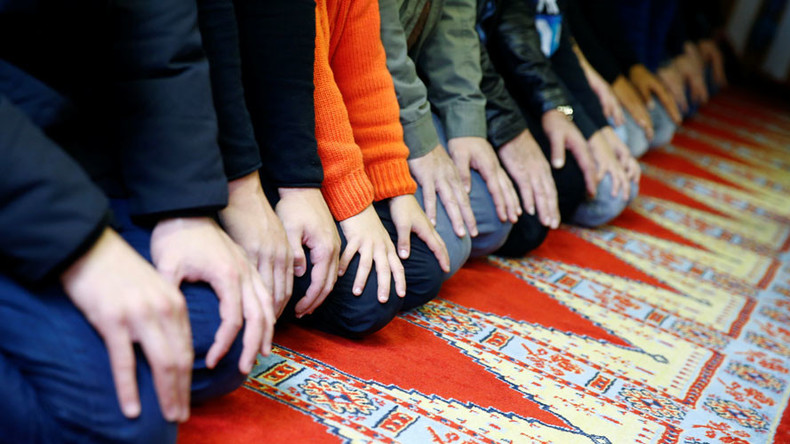 A doctor in Kyrgyzstan came under heavy criticism for turning his back on a two-year-old patient with epilepsy, saying it was time for his Muslim prayers and he could only see the toddler after finishing them.
The news broke after local Health Ministry press service consultant Elena Bayalinova wrote about the incident on her Facebook page.
"Already religion is practically ruling over the family institution in our country; we can already see the problem of irresponsible polygamous marriages and abandoned children. We mustn't allow for it to compromise people's health as well. Administrative penalties are not enough. I ask for the Spiritual Administration of Muslims of the Kyrgyzstan to pay their attention to this incident," Bayalinova wrote. The entry was later removed, however.
Watch RT's documentary on bride-snatching in Kyrgyzstan: Brides by force

Local journalist Hulkar Isamova then stepped in to say that the child had been one of her relatives and that the doctor in question, as well as the hospital's chief physician, have since apologized to her family.
"He asked for some time to pray, explaining that the little girl was conscious and active," Isaimova said in an interview with Vecherniy Bishkek news outlet.
A PR representative for the Spiritual Administration of Muslims of Kyrgyzstan (SAMK) condemned the doctor's decision:
"In any case the doctor should have examined the child first before heading to prayer. Sharia law doesn't prohibit praying after the work is finished. The doctor was wrong in this particular situation," Maksat Atabaev said.
READ MORE: Vegan toddler admitted to ICU for malnutrition, parents could face neglect charges

A wave of condemnation followed on social media, with both religious and secular online commentators taking the side of the mistreated child.
"Because of this people think bad of Islam" one commenter wrote, while joining many others in calling on the hospital administration to fire the pious physician.
You can share this story on social media: