Lithuania blocks data center plan over Russia hijack fears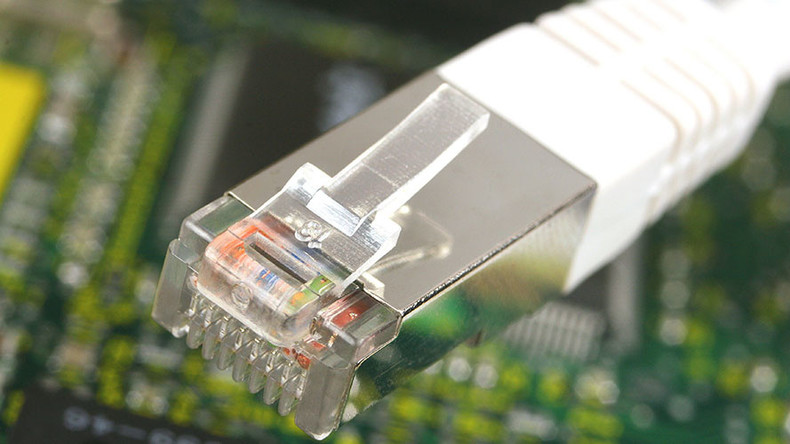 Lithuanian authorities have blocked the development of a new IT facility close to Vilnius, fearing it could be used by Russian intelligence. The firm hoping to build the center has filed a complaint to overturn the decision, saying the claims are laughable.
In development since 2012, the data center near the capital is planned to be the largest in the country, holding up to 600 server racks. The government's Commission for Assessment of Potential Participants' Compliance with National Security Interests has blocked it, acting on a tip-off from the State Security Department (VSD), Lithuania's counter-intelligence agency.
"In the VSD assessment, the AmberCore data center project, developed by Arcus Novus, poses a threat to Lithuania's national security due to links to Russia's Federal Security Service (FSB)," Darius Jauniskis, VSD director, told the Baltic News Service.

"We warned the government that, once the data center is connected by fiber-optic cable to Russia, it could be linked by the [Russian] Federal Security Service to its radio electronic reconnaissance network," he also said, as cited by Reuters.
Arcus Novus and AmberCore DC denied any links to Russian intelligence and have filed a legal complaint, according to the Delfi news website.
"It's a bit laughable to claim that a 'hostile' data center would be connected to Russian security services, as Lithuania is already connected to Russia through fiber-optic cables, as is the rest of the world," said Arcus Novus CEO and minority shareholder Vidmantas Tomkus.
Exclusive: #Lithuania's authorities blocks plans for data center over alleged links to Russia's FSB

— BNS Lithuania (@BNSLithuania) January 9, 2017
Despite the legal setbacks, AmberCore's developers aim to begin construction of the facility later this year.

"We are now waiting for financing. We had a tender process to pick the building contractor, but we have not appointed it yet. We will do so as soon as we receive the financing," marketing director Gintautas Mezetis told BNS."We are planning to start the construction this year and to complete it in 12 to 15 months' time."

"We are now waiting for financing. We had a tender process to pick the building contractor, but we have not appointed it."
Fears of supposed Russian aggression have escalated in the Baltics since the onset of the Ukraine crisis, particularly in Lithuania, where conscription was reintroduced in 2015. In December of last year the government also launched a new ad campaign, warning the public not to get too friendly with strangers as they might play into the hands of a foreign spy.
In a public report last year, the Lithuanian VSD claimed that Russian hackers were one of the top threats to national security. This came as alleged Russian hackers were blamed for meddling in the 2016 US presidential election by releasing emails compromising Democratic candidate Hillary Clinton.
However, security experts have challenged these claims, saying there is no real evidence linking Russian groups, either state-backed or civilian, to the leaks.

"If I was the Chinese and I wanted to make it look like the Russians did it, I would use Russian language within the code, I would use Russian techniques of breaking into the organization," tech pioneer John McAfee said in response to an FBI Joint Analysis Report, adding "there simply is no way to assign a source for any attack."
You can share this story on social media: