Lockheed Martin's Sikorsky grounds all S-92 helicopters following accident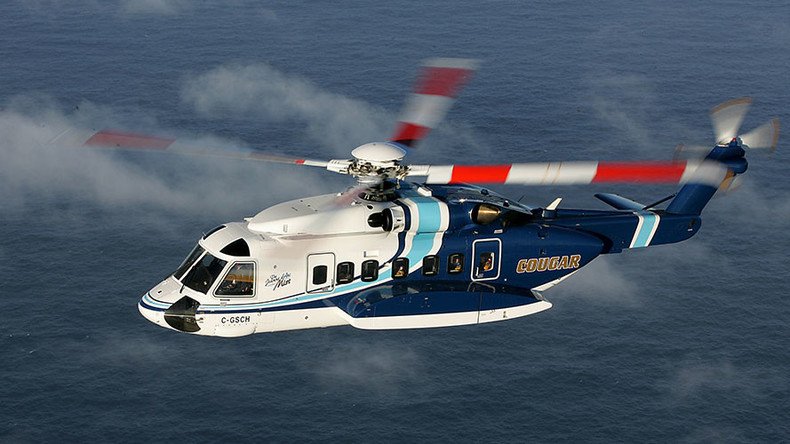 The grounding of the civil and military aircraft comes after a December incident on a North Sea platform off the coast of Aberdeen, Scotland in which a wheel was damaged, causing the helicopter to spin on the helideck.
A spokesperson for helicopter services company CHC Helicopter told Original 106fm that Sikorsky class this as "a precautionary measure to ensure continued safe flight operations."
"Currently the duration of the inspections is expected to take up to 11 man hours, which means this will cause some short-term delays," said CHC.
During December's incident, all on board were able to safely disembark the helicopter, which took "gouges out" of the helideck, reported Energy Voice.
"The crew responded immediately in accordance with their training and the aircraft was successfully landed and shut down; there were no reported injuries among the passengers or the crew," CHC said.
Speaking to Original 106, CHC added, however, that it was too early to confirm if the incident is related to the grounding of the fleet, however.
Helicopter safety steering group will meet in Aberdeen this afternoon to discuss grounding of @Sikorsky S92 aircraft for safety checks

— Rebecca Curran (@rjcurran2) January 10, 2017
The tail rotor pitch is to be inspected on all S-92s before they are to be returned to service.
In 2015, Sikorsky was sold for $9 billion (€8.5 billion) to manufacturer Lockheed Martin, whose products include the F-22 Raptor stealth fighter jet and the F-16 Fighting Falcon.
The global fleet consists of more than 275 S-92s, with 11 nations using them for head of state missions according to Lockheed Martin. In 2014, Sikorsky was awarded a US$1.2 billion contract to build six US presidential helicopters, reported The Washington Post.
Last year, Airbus EC225LP 'Super Puma' helicopters were banned from the North Sea following a crash in April that killed 13 people. In October, the ban was lifted by the European Aviation Safety Agency (EASA) after monitoring analysis and tests conducted by Airbus following the crash.
You can share this story on social media: