China becomes 3rd country to test hydrogen-powered plane – report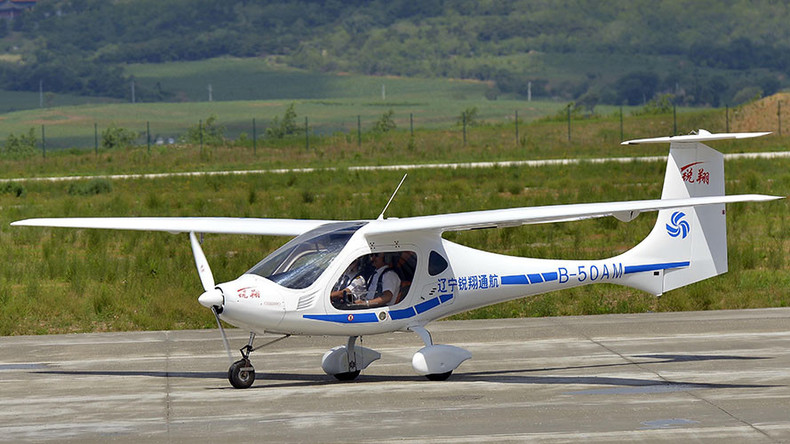 China has become the third nation in the world to successfully test an aircraft using hydrogen fuel, the country's ministry of science and technology has announced.
During the test in Shenyang, Liaoning province, the plane, based on the RX1E electric aircraft, reached a height of 320 meters and emitted zero pollution, Science and Technology Daily, the official newspaper of the ministry, reported. It made China the third country to successfully test an aircraft powered by hydrogen fuel cells, following the US and Germany.
The aircraft's output performance, safety, reliability, and the environmental adaptability of the fuel cell system all met technical requirements during the flight, according to the ministry.
The plane is equipped with 20 kilowatts of hydrogen fuel cell power supply. It is powered by fuel cells and lithium batteries during its take-off and climb, and entirely by fuel cells during the cruise phase.
A charging time of 90 minutes enables the aircraft to fly for 45 to 60 minutes, the People's Daily reported in 2015. It was designed to be able to fly at a maximum altitude of 3,000 meters, according to the newspaper.
The push towards hydrogen fueled planes is largely aimed at cutting carbon emissions produced by aircraft. Airplanes dumped 700 million metric tons of carbon dioxide into the air in 2013, according to a 2015 report from National Geographic. That number is set to triple by 2050.
While the idea of hydrogen-fueled aircraft is not new, the notion has been shelved in the past due to its extremely high cost compared to traditional fuel, as well as the fact that hydrogen requires substantial amounts of energy to make.
You can share this story on social media: