Footage of deadly Jerusalem truck attack appears online (GRAPHIC VIDEO)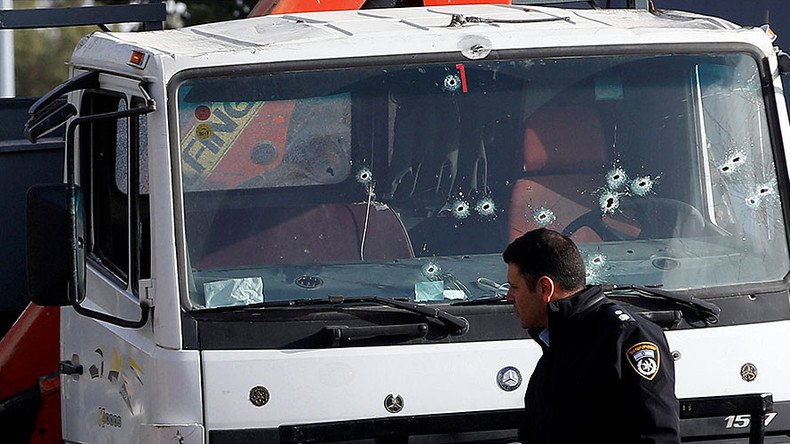 A video apparently showing the moment of the deadly truck attack in Jerusalem has surfaced online. It shows the truck ploughing through a crowd of people standing next to a bus.
Warning: The video contains graphic images.
The video was shot from a distance of about 30 meters from the scene of the attack, and shows the truck speeding through the crowd, narrowly missing the standing bus.
It then stops and starts maneuvering, moving backwards and turning, before finally coming to a stop.
READ MORE: Truck rams into crowd in Jerusalem, 4 reportedly dead, 15 injured (PHOTOS)
You can share this story on social media: