At least 20 killed, over 60 injured in two suicide blasts in east Baghdad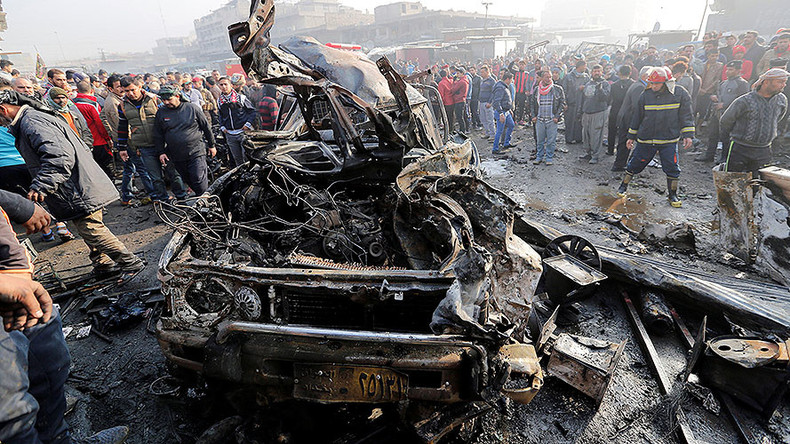 Two suicide blasts hours apart rang out in eastern Baghdad's mainly Shi'ite areas. The explosions have claimed at least 20 lives and wounded over 60 people, according to police and medics cited by Reuters.
The Sunday attack took place at a vegetable market in Jamila, a mainly Shiite district of eastern Baghdad.
Islamic State (IS, ISIS/formerly ISIL) has claimed responsibility in a tweet, saying that the explosion was carried out by a suicide bomber.
The terrorist drove his car through the market gate, attracting the security's attention, which began firing on the vehicle. He then set off the explosive charge.
The attackcomes less than a week after a similar blast killed 36 people and wounded 52 in the Sadr City area of the Iraqi capital. IS also took credit then, saying they targeted Shia Muslims.
READ MORE: At least 36 killed, 52 wounded as blast hits Sadr City area of Baghdad – media citing police
There has been a series of attacks in just over a week, claiming dozens of lives. IS has claimed responsibility for several of them. Meanwhile, the terrorist group is trying to repel a US-backed offensive in Mosul, Iraq, after suffering major losses in Syria.
You can share this story on social media: