'Groundless smear attempt': China rejects hacking claims, urges US to explain own spying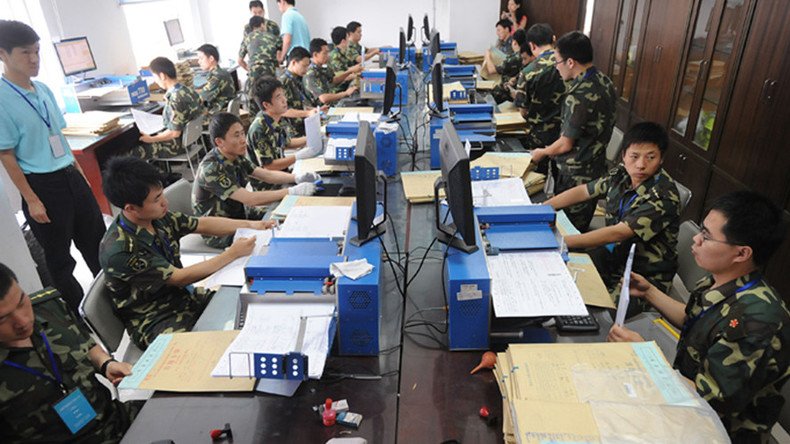 Beijing has challenged Washington to explain its own global spying activities following US media reports alleging that China is using two Chinese hotels as spy centres, describing the reports as a "groundless" smear attempt.
On Wednesday, The Washington Times published an article where it alleged that the 4PLA, a unit attached to the Chinese Defence Ministry, used the Jintang and Seasons hotels in the capital Beijing to conduct espionage.
The publication cited an open-source intelligence dossier produced by the Army's Asian Studies Detachment, as the source of its report. The document does not explain why and how the hotels were allegedly used by the Chinese for hacking.
On Friday the Ministry of National Defense vigorously denied that any hotels in the Haidian District of Beijing served as a base for any cyber-espionage operations.
"The Chinese military has never supported any hacking activities, and the Chinese government has always been firmly opposed to and cracking down on relevant criminal activities in accordance with law, including network attacks," China's Defence Ministry said.
"Relevant accusation is totally groundless and a bad act of smearing China," the statement added, calling on Washington to stop making "groundless accusation against China."
Instead of blaming China for spying, Beijing challenged Washington to "give a clear explanation on the Prism Gate incident, " not just to China, but to the entire international community.
First revealed through the Edward Snowden leaks in 2013, PRISM is a code name of the NSA surveillance program used to gain access to the private communications of users of nine popular Internet services, including Verizon, Apple, Google, Yahoo, Microsoft and Facebook.
The system grants NSA access to email, chat logs, VoIP traffic, files transfers, and other social networking data from companies. PRISM is just one of the numerous US spying tools and techniques exposed by Snowden.
You can share this story on social media: