'We are past the time of counting': 2016 breaks record for migrant death toll - report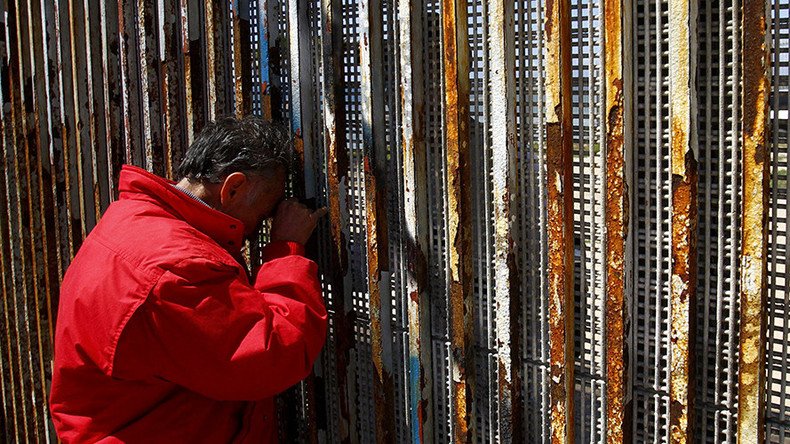 The number of migrants and refugees that died last year increased by a third to set a new world record, with the vast majority losing their lives while attempting to cross the Mediterranean Sea to Europe.
According to the International Organization for Migration's (IOM) preliminary toll for 2016 (which is likely to rise), 7,495 migrants died last year. The figure brings the overall number of deaths for the last three years to 18,501 - the equivalent of 20 deaths a day.
"These data – 18,501 deaths over three years – are simply shocking," said William Lacy Swing, IOM's Director General in Geneva. "And we don't believe we are anywhere near counting all of the victims. We are past the time for counting. We must act to make migration legal, safe and secure for all."
IOM released the alarming figures on Friday, which they say were significantly impacted by "deadly" migrant routes "particularly along the Central Mediterranean route between North Africa and Europe, where nearly 4,600 migrants perished last year."
The report also says that thousands of Haitians who fled to Brazil after their country's devastating 2010 earthquake are now leaving following its post-Olympics economic slump. The sudden movement of Haitians has resulted in a spike in migrant deaths across Chile, Ecuador, Mexico and Central America, which was rare in the past, says IOM press officer Joel Millman.
READ MORE: French farmer faces prison term and 30,000 euro fine for helping migrants into country
The organization reiterated that last year's toll is far from final as some 300 Mediterranean Sea casualties have been reported in recent days and reports of dozens of migrant deaths along the Mexican border have come in, but have yet to be verified.
"It's likely we won't ever get a true, final number for all these tragedies," Millman said. "We hope for the day when these numbers begin dropping. But that may not come for a while, yet."
You can share this story on social media: