'If there's sugar, ants will come': Indian politicians blame women for NYE 'mass molestation'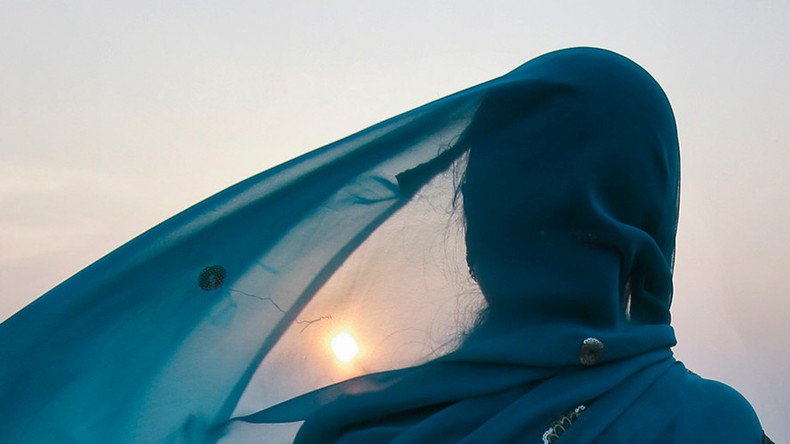 A minister and an MP in India have come under fire for suggesting that it's the way women dress that's to blame for the mass sex attack in Bangalore on New Year's Eve.
In the city of Bangalore, the largest in the southern Indian state of Karnataka, scores of women were, according to the local media, attacked and molested by groups of men, apparently drunk, on the night of December 31.
The sexual assaults happened despite the presence of 1,500 police on the streets. The incident has spread shock throughout the country.
Referring to the reports, Karnataka Home Minister, G Parameshwara criticized women for dressing "like westerners."
"In events like New Year or Christmas Day, there are women who are harassed or treated badly. We take precautionary measures," he said in an interview with the Mumbai-based TV news channel Times Now.
"Unfortunately, what is happening is - as I said - in days like New Year, [on Bengaluru's] Brigade Road, Commercial Street, or MG Road, a large number of youngsters gather. Youngsters who are almost like westerners, they try to copy the westerners not only in the mindset, but even the dressing. So some disturbance, some girls are harassed, these kind of things do happen."
The minister was condemned for the "irresponsible" remark by the central government's junior home minister Kiren Rijiju, according to AFP.
Parameshwara later claimed he was misquoted.
Abu Azmi, president of the Samajwadi Party's Maharashtra state branch, was even more blunt in laying the blame on women.

"In these modern times, the more women are naked, the more fashionable, modern and educated they are considered. And this is increasing in the country. This is a blot on our culture," NDTV quoted him as saying.

"If my sister or daughter is roaming around on December 31 with random men who aren't their husband or brother, I don't think that's right."

"If there's petrol near fire, it will burn. If there is sugar, ants will come," he added.
Azmi has been known for making similarly controversial remarks over the years. In 2014, he called for women who have sex outside marriage to face the death penalty, for which he was publicly scorned by his son and daughter-in-law.
Parameshwara and Azmi's remarks prompted a social media uproar.
Western culture gave us a lot but when it comes to people like G Parameshwara we have to use Indian culture and call him a chutiya.

— Sahil Shah (@SahilBulla) January 2, 2017
G Parameshwara should be molested and his western attire should be held responsible for it. Because shirts induce molestation, kurtas don´t. https://t.co/4gD8X8I2kq

— Priya Sometimes (@PriyaSometimes) January 2, 2017
Abu Azmi says to avoid rape, women shudn't go out alone like in Saudi. Instead of making India Saudi, better Abu goes off 2 Saudi. No loss.

— Swati Maliwal (@SwatiJaiHind) January 3, 2017
Bollywood star Farhan Akhtar also condemned Azmi's comments.
Women should not dress like westerners b'coz men dressed like westerners are molesters, says the man in the shirt.#oxy(deprived)morons

— Farhan Akhtar (@FarOutAkhtar) January 3, 2017
Parameshwara and Azmi have been condemned by the National Commission for Women (NCW) for their comments, with NCW chairperson Lalitha Kumaramangalam calling for their resignation.
"We have sent summons to both of them over their statements," Kumaramangalam told the ANI news agency. "Few men across political parties have made disgusting statements. If men at this level say such things, where is the nation heading?"
Sex crimes are a widespread problem in India. The National Crime Record Bureau said over 34,000 cases of rape were reported throughout 2015, or around one rape every 15 minutes. This is often linked to the traditionally conservative and patriarchal nature of Indian society, and authorities have been criticized for not doing enough to protect vulnerable women.
In August 2016, India's Minister for Tourism Mahesh Sharma warned female visitors not to wear short dresses or skirts, or walk alone at night, "for their own safety." Like the two lawmakers in the Bangalore case, Sharma was rebuked for his comments.
You can share this story on social media: