Italian priest accused of staging orgies, pimping out his 15 lovers – reports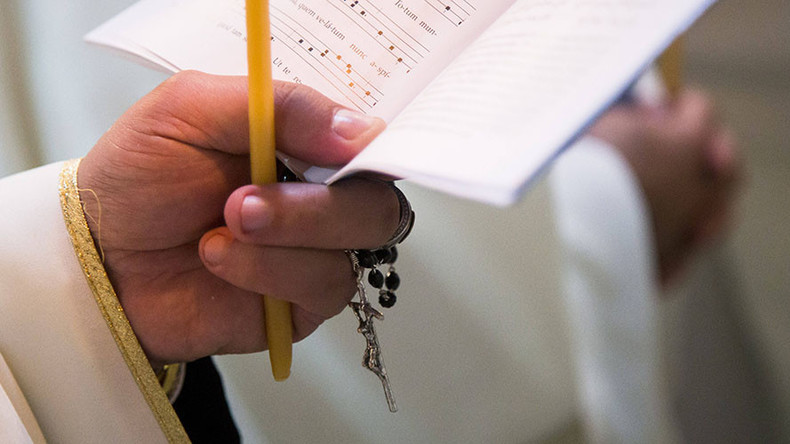 A Catholic priest in Italy has been accused of staging orgies in his rectory, pimping out at least some of his 15 lovers, as well as hiding pornographic home videos in covers with the names of popes on them.
Father Andrea Contin, a 48-year-old parish priest at the church of San Lazzaro in Padua, is now under investigation after police received complaints from three of his parishioners.
Sex toys and videos of the orgies have already been seized, and he is suspected of pimping out his lovers to other men, who paid to participate in the orgies, Italian media reported.
He is also accused of going on vacations with female lovers, including a trip to a French resort for nudists and swingers in the town of Cap d'Agde.
Female parishioners complained to the local bishop last summer, but church authorities did not contact the police at the time, saying they were conducting their own investigation.
Il Mattino di Padova newspaper reported that one of the priest's lovers said, "he was sending me a flood of messages, sms. He phoned me. He said or wrote, 'I'm happy when I'm with you.'"
The first kiss followed. "I was with him at the rectory, we were in the study. He often called saying he had always needed me, that he could not help it. After a little, he came up and kissed me. It all started there."
The 49-year-old church volunteer added that the two were having sex in the rectory "at all hours: morning, afternoon, night."
"There were a lot of women hovering around him. I didn't understand that at first, only later," she told the newspaper.
While Contin hasn't been arrested, he has been suspended from his clerical duties pending the investigation.
Il Mattino di Padova reported that Father Contin has gone to Croatia, and cited Cap d'Agde's mayor, Paolo Tonin, as saying, "They are also trying to protect him from the clamor of this story that has now gone national."
You can share this story on social media: