Savage wildfire burns 100 homes in Chile, forces evacuations (PHOTOS)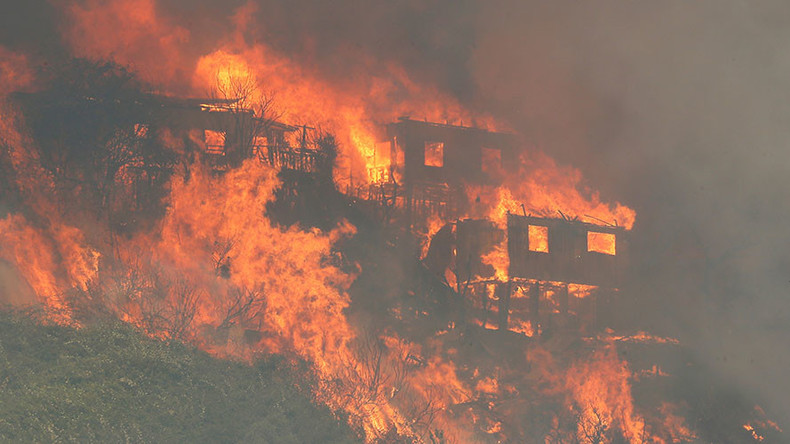 A raging wildfire burned 100 homes in the Chilean port city of Valparaiso, forcing the evacuation of some 400 people. At least 19 residents were harmed, mostly by smoke inhalation, after the blaze broke out on the city's outskirts, fanned by high winds.
Valparaiso residents put on masks in an attempt to protect themselves from plumes of black smoke, AP reported.
The authorities have issued a maximum red alert.
"It was hopeless. The smoke was suffocating. It stung my eyes. So, we had to evacuate," Pablo Luna Flores, a local resident who lost his home, told AFP.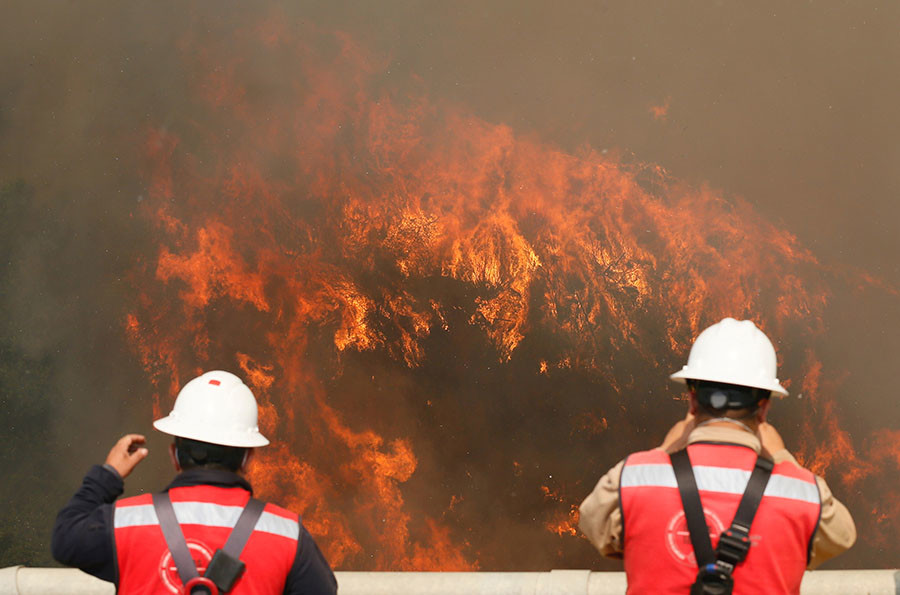 "The fire was coming from the other side of the hill, down below. We never thought it would spread so far," added Rosa Gallardo, who also lost her home to the fire.
The flames, boosted by gusty winds and high temperatures, destroyed at least 50 hectares (123 acres) of woodland, the National Emergencies Office said.
Electricity providers were forced to cut power to nearly 47,000 customers as a precaution, Deputy Interior Minister Mahmud Aleuy said in televised remarks, adding that it had later been restored to all but 350 homes, Reuters reported.
Located 120 kilometers (75 miles) northwest of the capital, Santiago, the colonial city of Valparaiso is a UNESCO World Heritage Site, touted as an "excellent example of late 19th-century urban and architectural development in Latin America."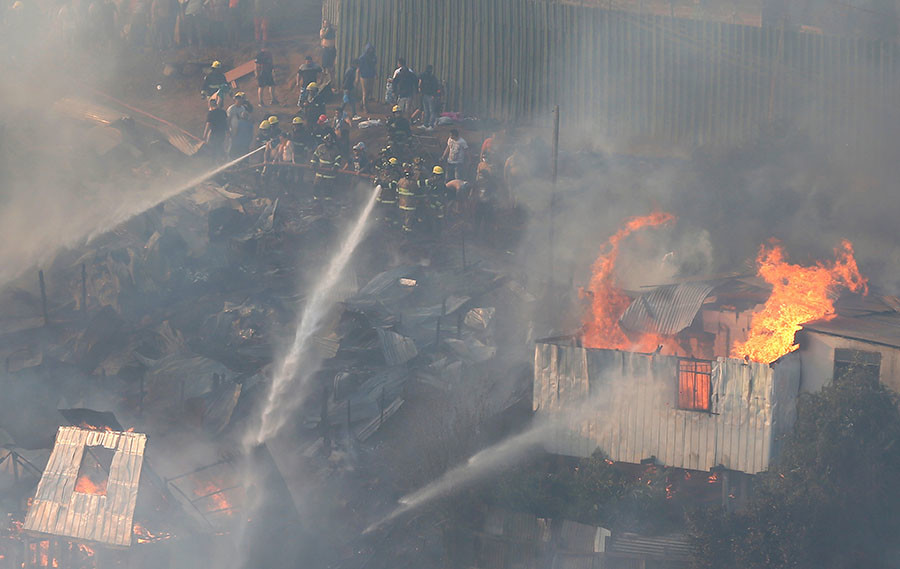 "This is a high-risk zone and the sector has undergone an evacuation," Aleuy said of the affected areas.
"It [evacuation] has been successful, and fortunately we don't have any tragedies to grieve," he added, according to Reuters.
Hundreds of firefighters have been deployed to battle the blaze, with helicopters dumping water onto the fire.
"Emergency protocols have been activated," President Michelle Bachelet said on Twitter, expressing her "solidarity with the people affected."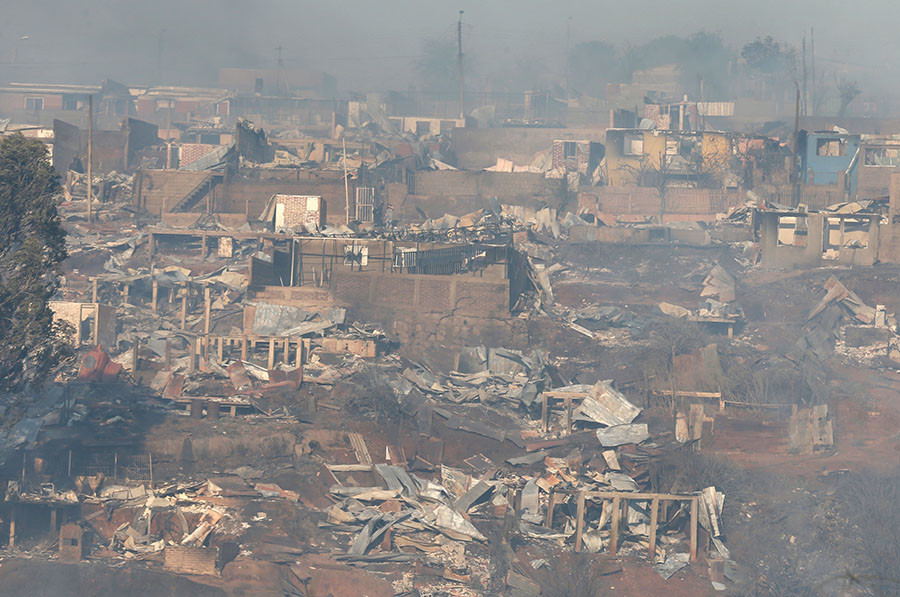 One of the South Pacific's most important seaports. the city is home to 285,000 people.
Forest fires are common in Chile around March, when many of the city's wooden structures are susceptible to fire, especially in poor neighborhoods higher in the hills.
Some 4,500 people were evacuated from around Valparaiso in mid-March 2015 after a forest fire got out of control, killing one woman.
READ MORE: Deadly fires in Chile kill 12, force 10,000 people to flee (PHOTOS, VIDEOS)
In 2014, a fire in Valparaiso killed 15 people and destroyed more than 2,000 homes.
You can share this story on social media: