Juncker 'derailed EU reforms to curb tax avoidance' as Luxembourg's PM, leaked papers show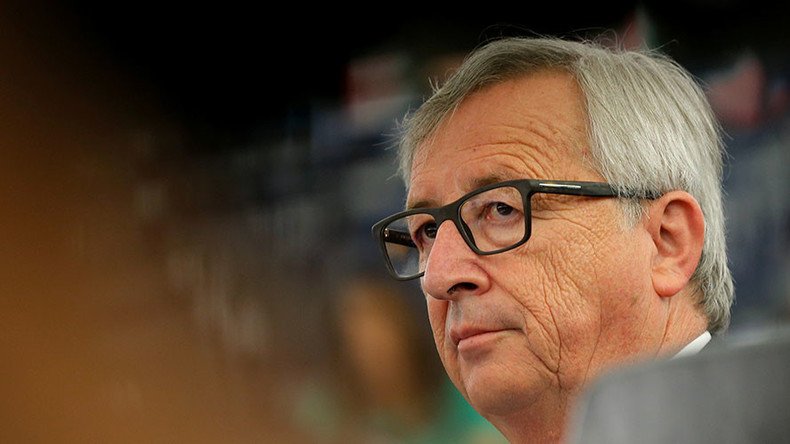 Jean-Claude Juncker, who served as Luxembourg's prime minister from 1995 to 2013, persistently blocked EU tax reforms, the Guardian reports, citing leaked diplomatic cables.
Juncker, who is currently President of the European Commission, also had a stint as minister for finance and treasury.
The confidential documents, dating back several years, were shared with the newspaper and the International Consortium of Investigative Journalists by the German radio group NDR.
The leaked papers appear to shed some light on the activities inside one of Brussels' most secretive committees, the Code of Conduct Group. Set up in 1998, it "mainly deals with assessing the tax measures which fall within the scope of the code of conduct for business taxation and overseeing the provision of information on those measures."
Meanwhile, the leaked cables reportedly reveal how a "handful of countries have used their seats on the committee to frustrate concerted EU action and protect their own tax regimes," the Guardian wrote.
According to the newspaper, "efforts by a majority of member states to curb aggressive tax planning and to rein in predatory tax policies were regularly delayed, diluted or derailed by the actions of a few of the EU's smallest members, frequently led by Luxembourg."
A range of proposals that initially had the support by members of the Code of Conduct committee were strongly opposed by Luxembourg. Among them were improved information sharing and a probe into cross-border tax avoidance strategies used by multinationals.
Luxembourg also disagreed with plans to identify member states preventing reforms. "It has become abundantly clear once again that a majority [of members states] are not interested in real reform. In particular, Luxembourg representatives said they would fundamentally object to any proposal to publish arguments made by Luxembourg in the committee," one leaked cable stated, according to the newspaper.
"It is impressive to see how some member states present themselves outwardly as proponents of [international tax reforms] and at the same time to watch how they actually behave in EU discussions, protected by confidentiality," another document added.
A spokesperson for Luxembourg's finance ministry told the newspaper he had "no knowledge" of the leaked cables, adding that "In recent years Luxembourg has been at the forefront of the global trend towards greater transparency in tax matters and the fight against harmful tax competition."
However, a former member of the Code of Conduct committee, who spoke on condition of anonymity, confirmed to the Guardian that Luxembourg was consistently against the group's efforts to curb tax avoidance.
It's not the first time Luxembourg has been fingered in a whistleblowing report on tax avoidance. In 2014, the so-called Luxleaks revealed a tax avoidance scheme involving hundreds of multinational companies. Two French whistleblowers, former employees of PriceWaterhouseCoopers (PwC), have disclosed confidential tax files on how an array of multinational corporations had received so-called "tax rulings" or "sweetheart tax deals" in Luxembourg, allowing them to save billions of dollars.
While the whistleblowers have been charged for leaking the information, the investigation conducted on behalf of the International Consortium of Investigative Journalists found that over 340 companies had benefited from such schemes from 2002 to 2010.
In 2014, Italy's Five Star Movement party, submitted a motion of no confidence against European Commission President Jean-Claude Juncker. The motion was rejected by the EU parliament. Following the recent revelations, the party has once again called on the EU to impeach the EC President.
You can share this story on social media: