'Soaked in blood': Istanbul club attack survivors share terrifying accounts of shooting & stampede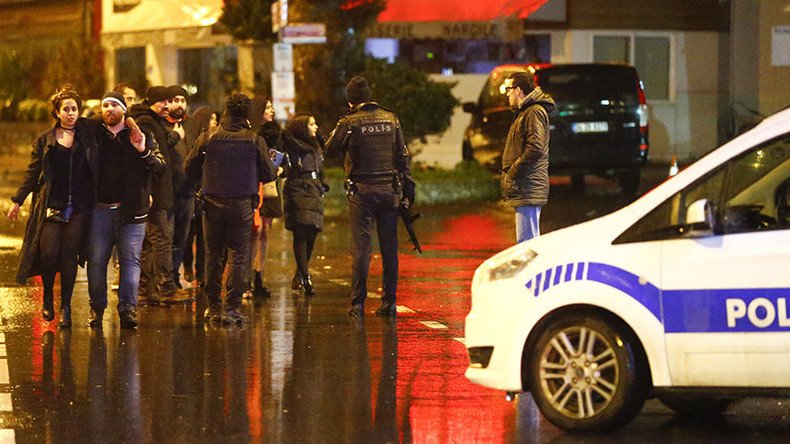 Survivors of the attack at the Reina nightclub in Istanbul that claimed at least 39 lives and injured almost 70 are sharing horrendous accounts of the moments the club-goers were massacred, ran over people in panic and jumped into the sea for safety.
"We were having fun. All of a sudden people started to run," Sinem Uyanik, who was at the club with her husband at the moment of the attack, told The Hurriyet daily. "My husband said, 'Don't be afraid,' and he jumped on me. People ran over me. My husband was hit in three places."
According to Uyanik, there were at least two gunmen at the club who were shooting randomly at people.
"It was so horrible. Someone was shooting. Two people were shooting at gunpoint," she claimed, as cited by Haber 7, adding that a strong smell of gunpowder was felt inside the club.
"Then I fainted. When I woke up my husband was in blood. People were [soaked] in blood," she said, adding that she managed to push the people away and reach ambulances and police.
In the hours after the attack, her husband, Lutfi Uyanık, was being treated in hospital for his injuries.
A club employee, who was working there as a waiter, said his friend was injured in the attack. The man told Hurriyet that they both managed to avoid death and escape from the club.
"I brought my friend [to a hospital], we ran outside in panic…There're a lot of injured people inside. There were 500 to 600 people in the room. I don't know exactly," he said.
Another shocked witness described her making desperate phone calls until the police arrived and evacuated them. She said some people jumped into the sea to escape the shooting.
"We watch [reports on terrorist attacks] on TV every day, but it is really bad when it comes to you. How will we live in this country? Bombs will explode, weapons will [be fired]," the witness said.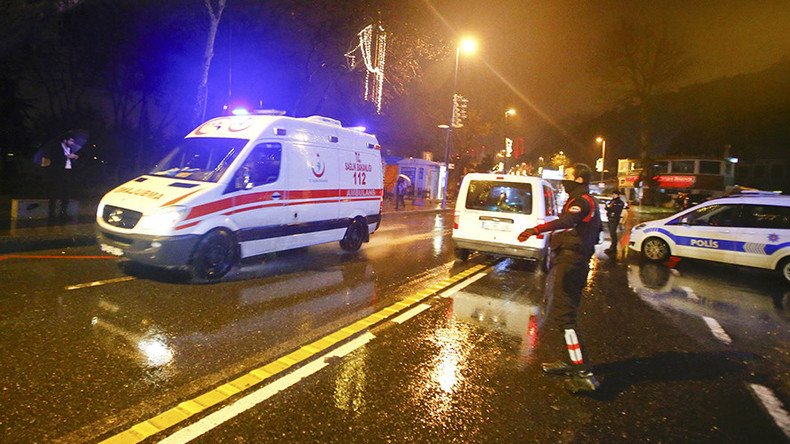 Turkish football player Sefa Boydas, who was at the club with his girlfriend, said that police "moved in quickly" after the carnage began.
"I didn't see who was shooting but heard the gunshots and people fled. Police moved in quickly," he wrote on Twitter, as cited by Reuters. In the moments that followed the first shots, he also managed to save the life of his girlfriend.
"My girlfriend was wearing high heels. I lifted her and carried her out on my back," he said.
At least 39 people died, and over were 69 wounded as at least one man wearing a Santa Claus costume and wielding an assault rifle went on a shooting spree in the popular night club Reina in the Ortakoy neighborhood, in Istanbul's Besiktas district amid New Year Eve celebrations there. The attacker was reportedly speaking in Arabic.
Istanbul Governor Vasip Şahin said that the incident was being treated as a terrorist attack.
You can share this story on social media: