Nigeria banishes '50,000 ghost workers' receiving govt wages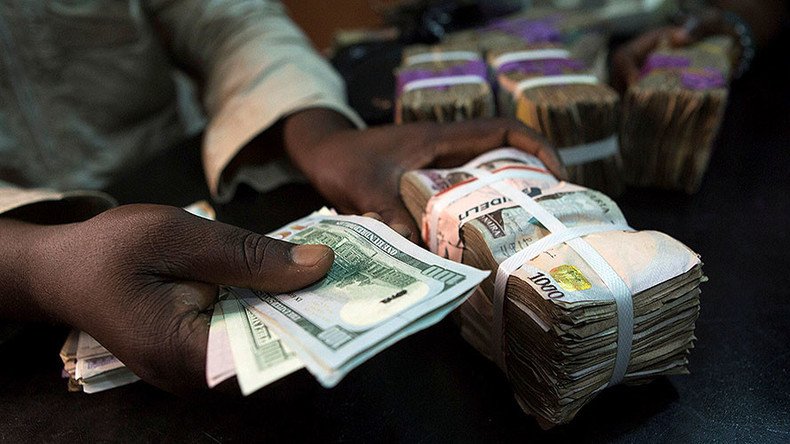 Nigeria's government claims it has taken a "huge" step in the fight against costly corruption by ridding the federal payroll of 50,000 fraudulent wages that go to "ghost" employees who do not exist.
Just over 18 months into Muhammadu Buhari's presidency and a year since an"efficiency unit" was set up to audit government finances, 50,000 "ghost workers" have reportedly been removed from the state payroll.
The issue refers to people creating aliases or false names to wrongly claim payments from public service departments.
As a result, according to Nigeria's government spokesperson, Garba Shehu, the country stands to make a "huge" saving of 200 billion Nigerian naira ($644 million) this year.
"Over 13 billion naira has been taken off the payroll monthly from February to December this year," Shehu said in a series of public statements on Twitter.
He also revealed that 11 people championing a "syndicate of ghost workers" have been referred to the authorities with some "already undergoing trial."
Eradicating the problem of ghost workers and cleaning up the payroll has been a key feature of the Buhari presidency so far.
In a May 29 speech marking one year in office, President Buhari said the government had "identified 43,000 ghost workers."
"That represents pay packets totaling 4.2 billion naira [$13mn] stolen every month," he estimated at the time.
Shehu's announcement at an end-of-year meeting suggests a further 7,000 phony payments have been discovered in the seven months since then.
"The flagship program of the Muhammadu Buhari administration to rid the system of fraud and instill good governance is on course," Shehu told the media Tuesday.
"Through a notable initiative, the Efficiency Unit of the Federal Ministry of Finance, the government has embarked on the continuous auditing of the salaries and wages of government departments."
Shehu's statement suggests that by banishing ghost workers who suck the economy dry the nation has saved 200 billion naira this year.
The pension bill was N15.5bn monthly as at February. Now it is down to N14.4bn, which means average monthly saving is made of about N1.1bn.

— Garba Shehu 🇳🇬 (@GarShehu) December 27, 2016
However, the numbers provided suggest a lesser financial overhaul, with the reported 14.1 billion naira savings from fraudulent wages and pensions payouts amounting to 155 billion naira from February to December 2016, rather than 200 billion naira.
Transparency International ranks Nigeria 136 out of 168 countries on its Corruption Perceptions Index 2015.
You can share this story on social media: