Homeless man set on fire in Berlin underground, police release CCTV images of suspects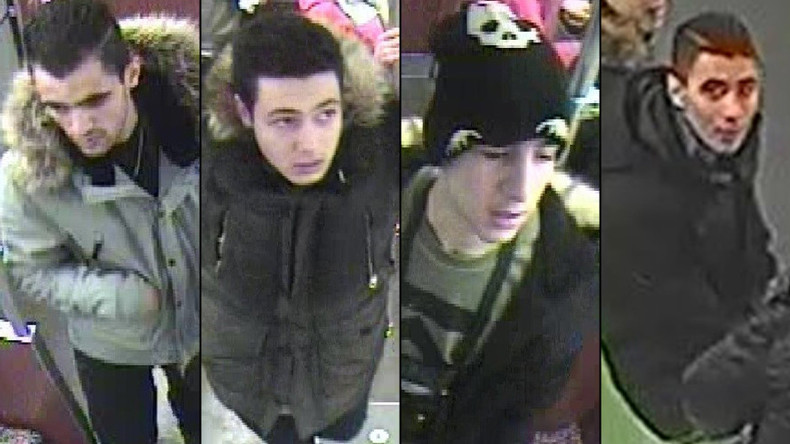 Seven attackers set a homeless man on fire at a Berlin subway station, police have said. The authorities are now investigating the case as an attempted murder and have released CCTV images of the suspects.
Berlin police have released images of the seven young men who are suspects in the attack, which happened at around 2am local time on Sunday at Schonleinstrasse station, a statement on the city's police website says.
"The seven youngsters or young men are suspected of having put a homeless person in danger through fire at the Schonleinstrasse subway station," the announcement reads.
According to a press release, the alleged perpetrators fled the scene in a train following the incident. Law enforcement is now investigating the case as attempted murder.
"The action of the youngsters is considered an attempted murder," police said.
Police added that passersby spotted the homeless man on fire and quickly extinguished the flames. A train driver at the station also rushed to help. The "clearly intoxicated" homeless person survived the attack without any injuries, police said.
"A search for the perpetrators is underway," the police statement reads, with authorities now reaching out to the people in Berlin to help identify the attackers.
During the winter the Berlin subway system traditionally allows homeless people to spend the night inside stations when they are closed. The system was open round the clock at the time of the incident due to the Christmas holidays, Die Welt reports.
The incident comes on the heels of another attack in the Berlin subway which caused widespread outrage in Germany. Two weeks ago CCTV footage emerged showing a male kicking a young woman down the stairs, breaking her arm. The incident happened back in October, but it took weeks for the Berlin police to find the suspected attacker.
The alleged perpetrator was later detained by law enforcement and turned out to be a 27-year-old Bulgarian. Police are now investigating the man as the prime suspect, but are also checking his two brothers and another person, all of whom were allegedly next to him during the assault.
The Berlin subway saw a rise in violence in 2015, Berlin Morgenpost reports, citing official information. According to the figures, police registered 2,201 cases of violent incidents at stations and inside trains last year, compared to 2,070 in 2014.
You can share this story on social media: