Police cordon off Berlin shopping area, suspicious package reported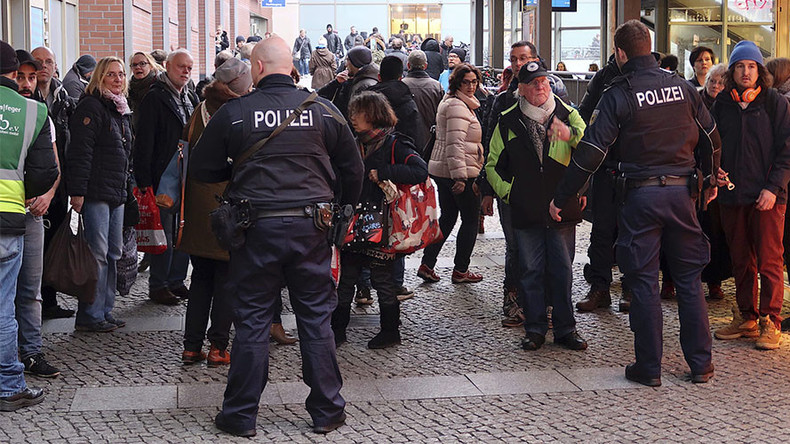 German police cordoned off an area surrounding a shopping center in Berlin following reports that a suspicious package was found nearby. Traffic in the area was diverted, and trams and underground trains were halted, German media reported.
There was a heavy police presence in the area as reports about the package were being investigated, the German media said.
Following the reports about the suspicious package,Berlin police wrote in a Twitter post that officers were investigating a suspicious situation and asked residents to be patient.
"We have closed the street because of a suspect object," a Berlin police spokesman told journalists, adding that the situation "is not connected" with Monday's terrorist attack on a Christmas market.
According to local German newspaper BZ, a pink plastic suitcase was found unattended in the Schoehauser Allee Arcaden shopping center north of central Berlin. After police failed to find the bag's owner in the shopping center, the area was evacuated and cordoned off, the paper reports.
A bomb disposal unit was rushed to the scene and investigated the package, BZ said.
The alarm was later cancelled and the shopping center reopened, Radio Berlin reported.
Just days ago, a truck plowed into a Christmas market in central Berlin in a terrorist attack that claimed the lives of 12 people and left 48 injured. Islamic State (IS, former ISIS/ISIL) has claimed responsibility. The alleged perpetrator, who was identified as Tunisian national Anis Amri, 23, is still on the run.
The Schoehauser Allee Arcaden shopping center was also evacuated on November 30 due to a suspicious object, German media report.