Moscow Metro station erupts in gas blast (VIDEO)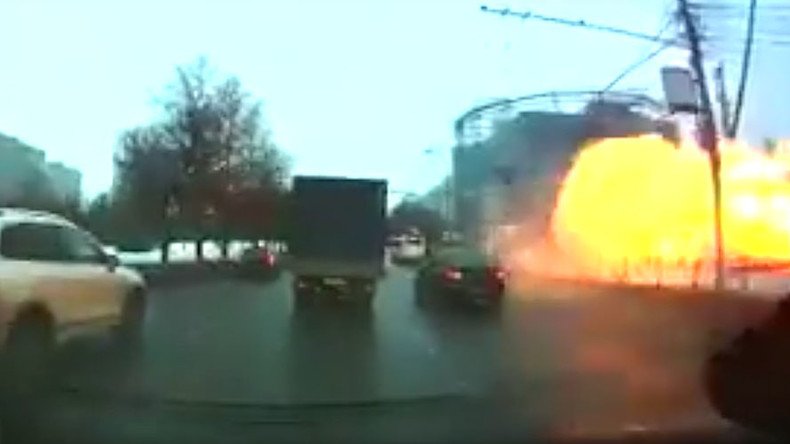 Flames, plumes of smoke, and a loud clap – the moment and aftermath of an explosion in the Moscow Metro have been caught on camera. Several people have been injured in the incident, which was reportedly caused by a leaking gas canister.
The blast took place in Kolomenskaya metro station in southern Moscow early Thursday.
A tweeted statement by the Moscow Metro said the explosion was caused by a leaky gas canister used by workers repairing the station's passageway.
Passers-by have been uploading videos of the blast and its aftermath on YouTube and Instagram. Several videos depict shattered glass and broken passageways.
The fire was quickly extinguished by emergency services.
At least seven people have been injured in the blast, and four of them are currently in the hospital, RIA Novosti reports, citing a source in the emergency services. Earlier, the Russian Investigative Committee put the number at six.
Later, Moscow Metro chief Dmitry Pegov told RIA Novosti that the construction company was suspended from work until further investigation.
You can share this story on social media: