US-supplied surveillance mini-drones useless in Ukraine conflict – report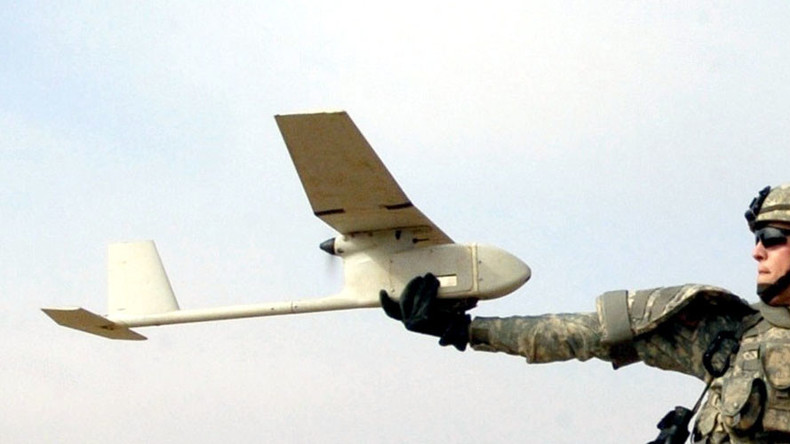 US-made Raven RQ-11B mini-drones offered to Ukraine as part Washington's military aid are useless for combat missions in the east of the country, as forces in the self-proclaimed republics can easily intercept or jam their analog video and data feeds, Reuters said.
In July, Ukraine's defense ministry boasted about receiving 24 of the latest AeroVironment's RQ-11B Raven drones. The $12 million deal took place as part of the European Reassurance Initiative [ERI]. The package included 72 hand-launched Raven intelligence, surveillance and reconnaissance (ISR) aircraft and associated equipment.
Read more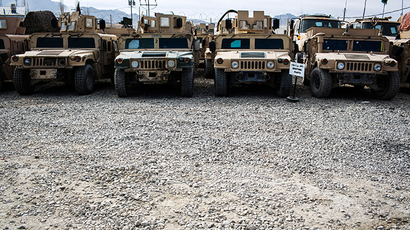 Now, less than six months into service, the Ukrainian side has found American RQ-11B drones to be useless for surveillance operations in Lugansk and Donetsk, Reuters reported.
"From the beginning, it was the wrong decision to use these drones in our [conflict]," Natan Chazin, an adviser to the chief of general staff of Ukraine's armed forces, told Reuters, stressing that if it was up to him, he would return the drones.
Chazin, a Jewish-Ukrainian who once allegedly served as an Israeli commando, and who now runs Aerorozvidka (air surveillance), said that AeroVironment manufactured drones now largely lie in storage.
Calling them a "vulnerability" rather than an asset, Chazin said that drones might even allow the "enemy" to see Ukraine's own military positions. Furthermore, the Raven RQ-11B drones have a short battery life.
The RQ-11 Raven is a 4.2-pound, backpackable, hand-launched UAV that provides day and night, real-time video imagery reconnaissance, surveillance and target acquisition. Each Raven system package typically consists of three aircraft, two ground control stations, system spares, and related services.
Because of its design flaws, separatist militia can easily intercept the drones or jam their video and data feed, Ukraine's Air Force command told Reuters.
"The complex is analog, therefore command channels and data are not protected from interception and suppression by modern means of electronic warfare," it said. The US Army admitted to Reuters that all of its own Ravens have been upgraded to digital versions.
This is not the first time that the US has been blamed for supplying Ukraine with faulty and outdated equipment. Earlier reports in US media alleged that Washington also supplied Kiev with Humvees dating from the late 1980s and early 1990s and outdated bulletproof vests which American forces had stopped using in the mid-2000s.