Brussels police carry out security operation in Schaerbeek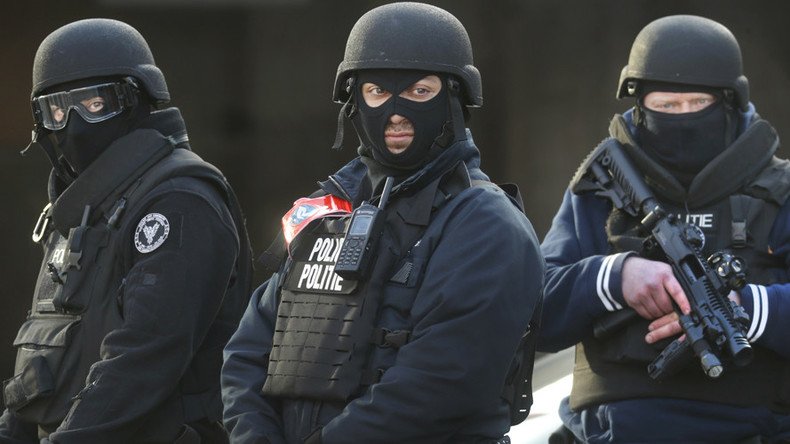 The Schaerbeek area of Brussels was reportedly on lockdown for a period this evening as police carried out a security operation.
One person was arrested during the operation, La Dernière Heure reports.
The Brussels prosecutor's office will hold a press briefing on the operation Tuesday at 11 am. It said earlier that no more information on the operation would be given tonight.
Several deployments took place in the vicinity of Liedts Square, according to Brussels Nord police, as reported by 7Sur7.
A number of streets had been sealed off and people were escorted back to their homes by police, according to RTL Info. These streets have now been reopened after police lifted a large security perimeter just before 8 pm.
Five tram lines halted services for some time at the order of police. All have now resumed operations, according to Brussels transport operator STIB - MIVB.
It's been speculated that the operation is related to a terrorism investigation. Political journalist Thomas Gadisseux tweeted that significant resources have been deployed as part of an anti-terrorist operation which has been ongoing since the start of the day.
In October two Belgian police officers were attacked in Schaerbeek by a knife-wielding man in an incident classified as a suspected terrorist act, according to the Belgian federal prosecutor's office.
READ MORE: Two policemen stabbed in suspected terror attack in Brussels – prosecutors
Schaerbeek is 5km from the mainly-Muslim area of Molenbeek where the Abdeslam brothers, Salah and Brahim, who were behind the Paris terrorist attacks, lived.
The area has been under intense police scrutiny since the November 2015 attacks and has been subject to several anti-terrorist police raids.
You can share this story on social media: