Drone footage shows devastation of deserted eastern Aleppo (EXCLUSIVE VIDEO)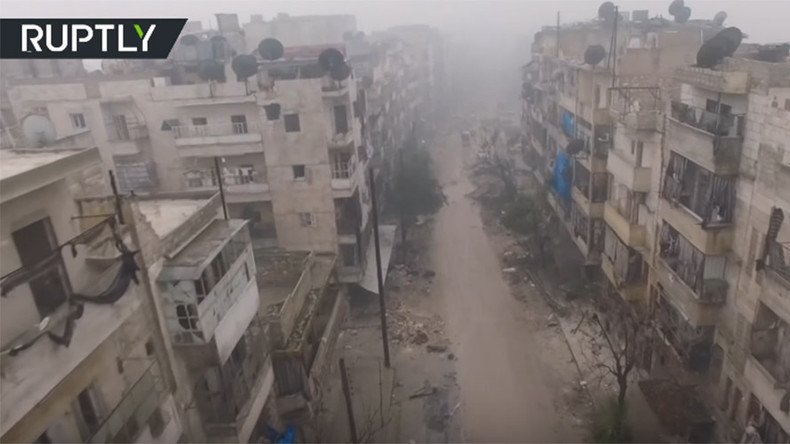 Eerie drone footage taken by RT's Ruptly agency has revealed extreme devastation in eastern Aleppo, with crumbling homes and deserted streets replacing a once-lively area of the city.
The video provides an up-close look at the destruction left behind by the militants in Aleppo neighborhoods after they were pushed out by the Syrian Army in heavy clashes.
Collapsed buildings and piles of rubble dominate the landscape, with just a few lone vehicles cruising the empty streets. Buildings that were once home to dozens of apartments have been left windowless and deserted.
The drone footage is extremely similar to an RT 360 video published on Tuesday, which also shows scenes of destruction in an abandoned area of Aleppo.
The Syrian Army has made significant gains in eastern Aleppo in recent weeks, allowing thousands of civilians to flee and receive humanitarian assistance. The Russian Ministry of Defense said on Monday that more than 13,000 people had been rescued from militant-held parts of the city in just 24 hours, and that more than 700 militants had laid down their arms.
You can share this story on social media: