Russian FM Lavrov laments US inaction in Aleppo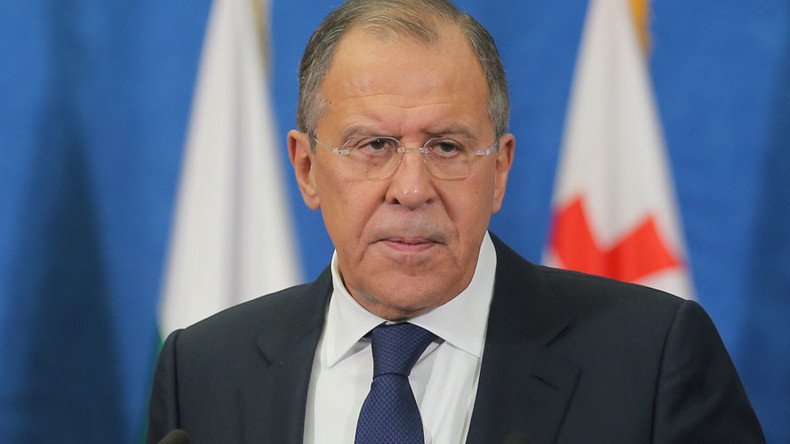 Russia is weary of the Obama administration's ever-shifting approach towards the situation Aleppo, Foreign Minister Sergey Lavrov has said. He added that the hostilities in the Syrian city would have stopped long ago if the US didn't just sit idle.
"We are tired of hearing the lamentations of our American colleagues from the current administration that the hostilities [in Aleppo] should stop and that Russians are willing to do so only after having an agreement on corridors [for opposition fighters to leave]," Lavrov told a news conference in Serbia.
He said the US had had plenty of time since September, when a ceasefire deal for Aleppo was agreed, to prepare the evacuation of armed opposition groups from the eastern part of the city.
"Instead of doing this work, they call on us every day to stop combat action, call on the Syrian Army to do the same, and do nothing themselves. They didn't lift a finger to separate 'their moderates' from terrorists," the Russian minister said.
The separation of groups willing to seek a peace transition in Syria from extremists not supporting this goal was the task that US was supposed to perform under the September deal. Russia has repeatedly accused Washington of failing to deliver and of possibly never even intending to do so.
Lavrov also denied allegations that Russia was an accomplice to war crimes and was preventing delivery of humanitarian aid to Aleppo. The accusations were voiced by a group of six nations – Britain, Canada, France, Germany, Italy and the US – in a joint statement last Wednesday.
"This is not true. Speaking very mildly, not true," the minister said.
He added that the Western nations were probably motivated to voice such accusations by feelings of "despair and impotence" in dealing with the armed groups in Syria, which these countries helped to strengthen.
"They hoped that they can cooperate with extremists as long as they have a common goal – to oust the regime of [Syrian President] Bashar Assad. And after reaching this goal they expected they would be able to get rid of those extremist organizations too. It doesn't work this way, and our Western partners walked into the same trap on many occasions," Lavrov said.
The Russian criticisms come as the Syrian Army is about to take full control of Aleppo, one of Syria's largest cities, which has been divided for years between pro-Damascus forces and various armed groups seeking to topple the Assad government.
READ MORE: ISIS offensive on Palmyra could be orchestrated to give respite to militants in Aleppo – Lavrov

You can share this story on social media: