Iran to develop nuclear propulsion for maritime use, cites US 'violation' of deal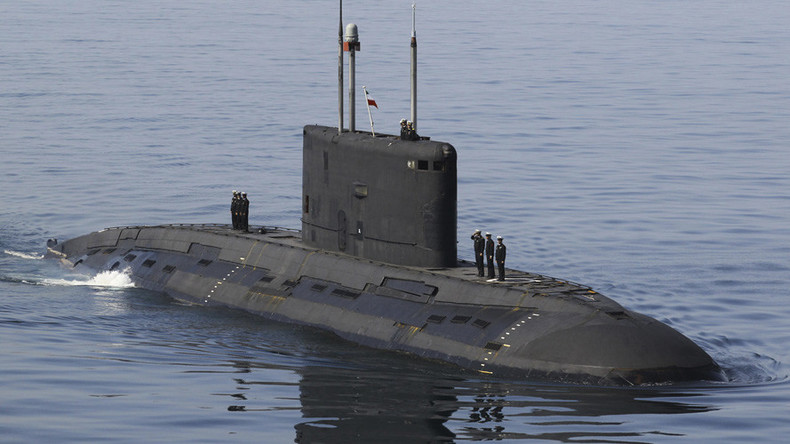 The Iranian president has ordered the national nuclear agency start developing nuclear propulsion capability for marine transportation. Hassan Rouhani said the move is response to US 'violation' of the nuclear deal with Iran.
Rouhani's Tuesday order to Ali Akbar Salehi, the head of the Atomic Energy Organization of Iran, says the agency must prepare a project for development of both reactors for maritime use and fuel production for this purpose in three months.
According to the Iranian president, the order was Iran's response to the prolongation of anti-Iranian sanction under the law now called Iran Sanctions Act, which was passed by US legislators.
Nuclear propulsion uses a nuclear power reactor to generate electricity on a vessel. Such systems are best known for their use on strategic nuclear submarines, which allow them to stay submerged for weeks avoiding detection. Nuclear propulsion is also used on some big surface ships like aircraft carriers or icebreakers.
READ MORE: Iran takes fight to UN in strongly-worded letter as US extends sanctions
The technology is different from nuclear weapons, but has a definite military leaning. The only operator of nuclear-powered civilian vessels at the moment is Russia, mostly due to its fleet of icebreakers. The US and Germany had nuclear-propelled merchant ships in the past, while the Japanese ship 'Mutsu' was finished but never carried commercial cargo.
The Iran nuclear deal was negotiated by Tehran and six leading world powers. It sought to address concerns that Iran may have a clandestine project to develop nuclear weapons. Iran denied the accusation, but agreed to restrict its nuclear industry in exchange for the lifting of economic sanctions imposed by the UN Security Council, the US and the EU.
The deal was hailed as a breakthrough at the time of its signing in 2015 by all parties involved, despite dissenting voices from Republicans in the US, hardliners in Iran and Israel in the Middle East. Iran has since held its part of the bargain and is complaining that the US continues its anti-Iranian policy and imposes new sanctions under different pretexts.
Commenting on the December prolongation of the Iran and Libya Sanctions Act of 1996 (ILSA), which now targets only Tehran, Iranian Supreme Leader Ayatollah Khamenei warned that it puts the nuclear deal in jeopardy.
There is also concern that the deal would be targeted by US President-elect Donald Trump after he takes office on January 20. In a recent interview Israeli Prime Minister Benjamin Netanyahu said he has at least five ideas in mind for Trump to undermine the nuclear deal with Iran.
READ MORE: Netanyahu has 'about 5' ideas for Trump to undo Iran nuclear deal
You can share this story on social media: