At least 7 dead and thousands evacuated as Cyclone Verdah lashes southeast India (PHOTOS, VIDEOS)
Published time: 12 Dec, 2016 18:21
Edited time: 13 Dec, 2016 15:39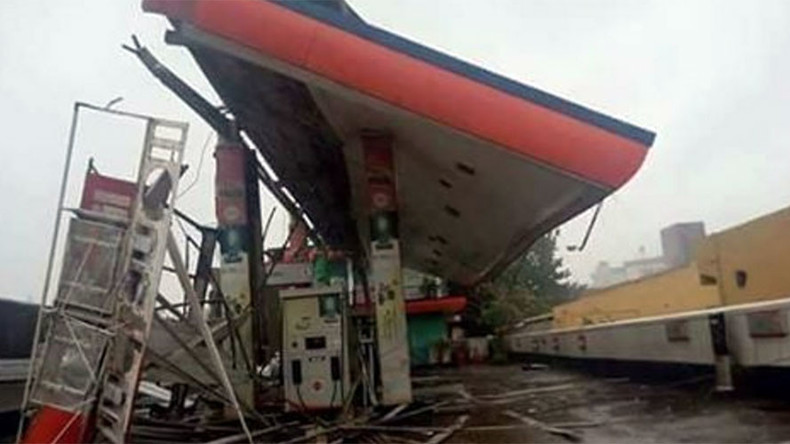 Government response teams are on a "war footing" as Cyclone Verdah batters southeast India, having already left at least seven people dead and caused 16,000 to be evacuated from their homes.
The cyclone struck the city of Chennai with heavy rain and wind of up to 120kph (75mph) causing flights to be suspended and schools and businesses to shut their doors. The Times of India is reporting that the cyclone has claimed seven lives, including that of a 3-year-old boy.
About 9,000 people have been evacuated in the state of Andhra Pradesh and more than 7,000 people have been moved from their homes in Tamil Nadu, of which Chennai is the capital.
The state government of Tamil Nadu said that both the national and state Disaster Response Force teams are on a war footing with the Army, Navy, Air force and Coast Guard on standby to assist.
The India Meteorological department has issued several warnings and asked people to stay indoors. It has forecast heavy to very heavy rain in Andhra Pradesh, Tamil Nadu and Puducherry in the next 36 hours.
Thousands of trees have been uprooted in Chennai due to the strong winds. Official estimates say there was more than 2,800 blocking roads and rail lines but the figures could yet climb much higher. 600 water pumps were set up around the city to keep water off major roads.
Videos posted on social media showed large building tiles being stripped off the facade of the five-star Hyatt hotel in Chennai.
Parts of the city have also been flooded. The cyclone comes just over a year after Chennai suffered its worst flooding in the last 100 years. More than 40 people in Tamil Nadu died in a 48-hour period as flood waters left more than 3 million people without basic services.