Russia-US talks on Aleppo in progress, but no agreement yet – FM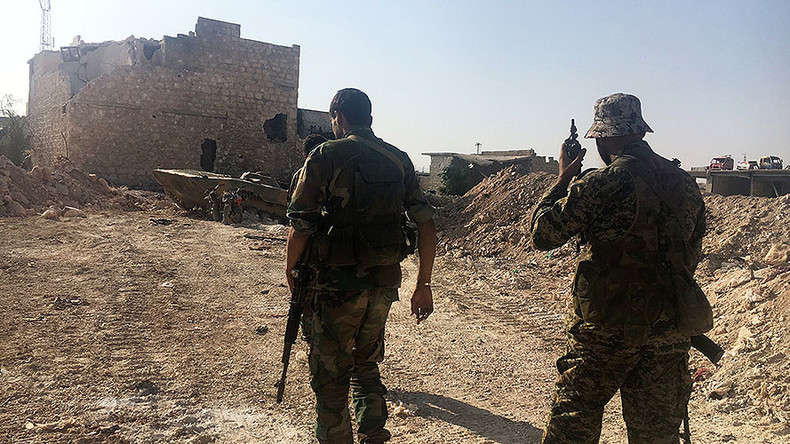 Consultations between Russian and US experts on the situation in Syria, and particularly Aleppo, are continuing, a Russian Foreign Ministry official has said. However, the process is "slow" as Washington is pressing on with its own interests "to influence the situation on the ground."
"There is some progress, but there are no agreements ... we are still facing a case in which the United States is trying to use this channel to influence the situation on the ground for its own benefit," Russian Deputy Foreign Minister Sergey Ryabkov told RIA Novosti on Sunday.
Progress during the latest meeting in Switzerland, which is being held behind closed doors, is "moving slowly," the diplomat said, but added that negotiations would continue.
Head of the US State Department's Press Office, Elizabeth Trudeau also told RIA Novosti on Sunday that she had "nothing to announce at this time."
Military experts and diplomats took part in the talks over the weekend, TASS reported citing a diplomatic source, who gave no further details about participants. The delegations have now left Geneva, the source said, adding that the sides have agreed to look into each other's proposals and continue communicating "through diplomatic channels."
Earlier in the day, there were reports that Washington and Moscow allegedly "tabled a proposal to rebels in Aleppo that would offer safe passage from the city for fighters." According to a Reuters report, citing three opposition officials from Aleppo rebel groups, the proposal promised rebel fighters a "secure" and "honorable" withdrawal from the city.
READ MORE: 4,000 ISIS fighters regroup, make new attempt to capture Palmyra, Syria – Reconciliation Center
Yet, the Russian deputy foreign minister refuted media reports about the alleged agreement. "No joint proposal on any agreements to be put on the table and to be considered by the opposition exists," Ryabkov told RIA Novosti, adding that meanwhile Russian forces in Syria are doing everything possible to allow safe passage to civilians seeking to leave the city.
"What is reported by western agencies is not necessarily true... issues of militants leaving are the subject of separate agreements with the United States," Ryabkov told the Russian news agency, adding, "this agreement has not yet been reached mainly due to the fact that the US insists on unacceptable parameters in terms of a ceasefire which would, in fact, provide full freedom of movement to those who the Syrian forces are currently fighting."