29 fatalities in Al Shabaab bombing in Somali capital (PHOTOS, VIDEO)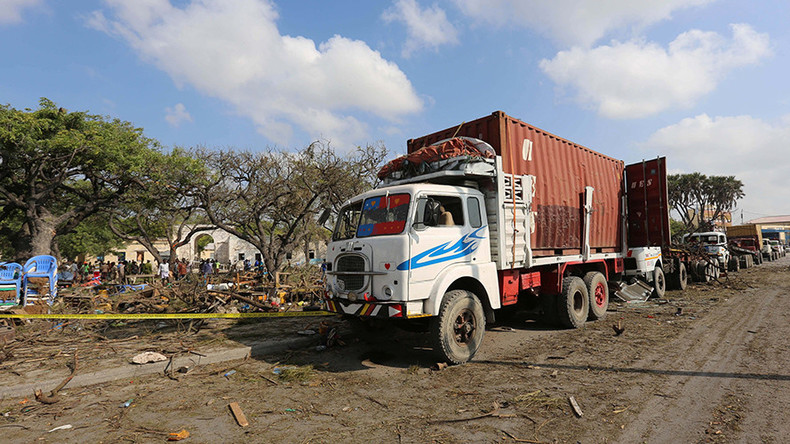 At least 29 people have been killed, and dozens more injured in a suicide blast that has hit the port area of Somali capital Mogadishu, Reuters reports citing police. Al-Shabaab, an Al-Qaeda-linked militant group, has claimed responsibility.
The attack hit near the entrance to the busy port. "The bomber targeted a civilian area, there were porters and other small scale traders in the area when the blast occurred," according to senior police officer Ibrahim Mohamed, as cited by AFP.
The militant group Al-Shabaab has claimed responsibility for the attack, according to Reuters.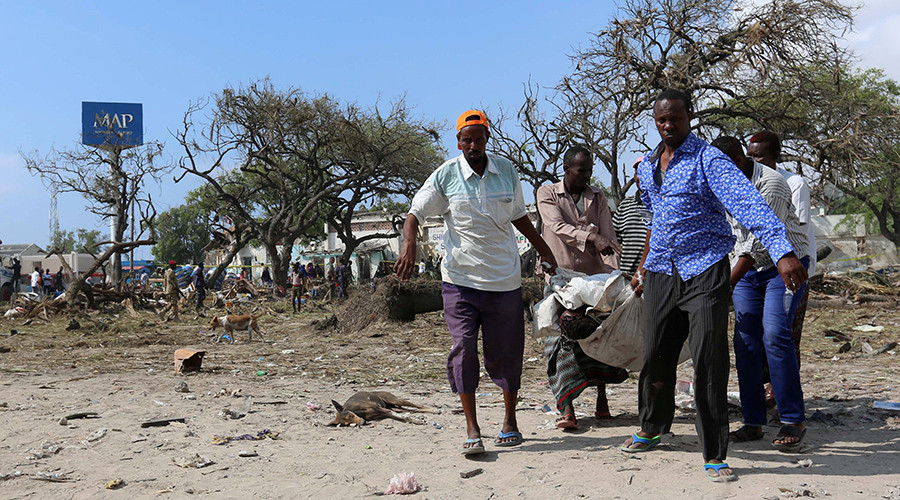 Al Shabaab's military operation spokesman, Sheikh Abdiasis Abu Musab, told Reuters the blast targeted police officers stationed close to the port, and the attack was aimed at interfering with the upcoming presidential elections.
"We killed 30 security forces and injured 50. We targeted them because they had been trained to provide security at so-called elections," he said.
The Al-Qaeda-linked terrorist group often stages similar attacks in the country: in August, 14 people were killed in two separate suicide attacks – on the presidential palace and a restaurant, both located in the capital Mogadishu. In January, 20 people died when militants attacked the Beach View Café in the capital, employing the group's usual tactic of car bomb followed by shootout.
You can share this story on social media: