Samsung: Remaining Galaxy Note7 smartphones to be eliminated next update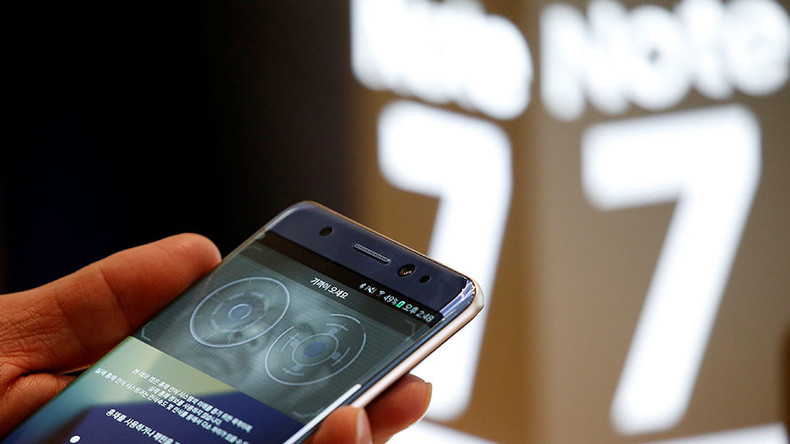 Samsung have issued a notice to those who continue to use the defunct Galaxy Note7 smartphone. The company said it will render all remaining US devices inoperable with its next update.
Samsung confirmed their plan to eliminate any use of remaining Note 7s in the United States by distributing a fatal update on December 19 that will essentially turn the phone into a useless brick unless attached to a power charger.
"Starting on December 19th [the update] will prevent U.S. Galaxy Note7 devices from charging and will eliminate their ability to work as mobile devices," read the statement.
READ MORE: Samsung profits plunge after Note 7 smartphone debacle
The update will only affect a small percentage of Samsung customers as over 93 percent of Note 7 devices have already been returned in the US following the company's nationwide recall. The new software update is what Samsung call a move to "further increase participation" in the refund and exchange program.
Samsung announced a voluntary recall of all Note7s in October after it was found to "overheat and pose a safety risk", consumers are being asked to contact the retail outlet where they purchased the device to receive a refund or exchange for a different Samsung smartphone which comes with an additional $100.
"Together with our carrier partners, we will be notifying consumers through multiple touchpoints to encourage any remaining Galaxy Note 7 owners to participate in the program and to take advantage of the financial incentives available," said Samsung in a statement to The Verge.
READ MORE: Samsung Note 7 flight ban spreading worldwide
However, Verizon have issued their own statement on the matter by saying they will not be taking part in the update "because of the added risk this could pose to Galaxy Note7 users that do not have another device to switch to".
"We will not push a software upgrade that will eliminate the ability for the Note7 to work as a mobile device in the heart of the holiday travel season. We do not want to make it impossible to contact family, first responders or medical professionals in an emergency situation".
Across the pond, Samsung are taking a different approach by limiting the charging ability of European devices to 30 percent to encourage the 10 percent of Note 7 consumers to return their smartphones.