Waiting for 'perfect moment' to revive Syria peace talks is flawed strategy – Russian UN envoy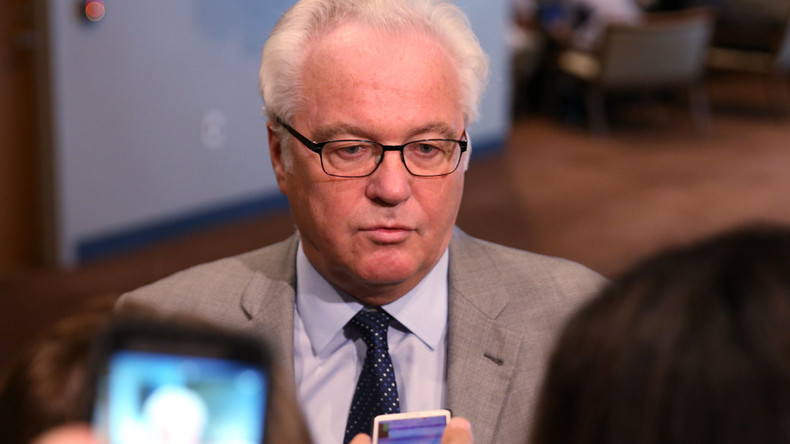 Moscow supports the resumption of Syria peace talks as soon as possible, but wants to be sure that any cessation of hostilities in Syria won't benefit terrorists, Vitaly Churkin said, explaining why Russia vetoed the latest "flawed" UNSC draft resolution.
The Syrian resolution, submitted by Egypt, Spain and New Zealand to the UN Security Council (UNSC) on Monday, which was vetoed by Russia and China, was "not very effective," Russia's Ambassador to the United Nations told reporters.
Read more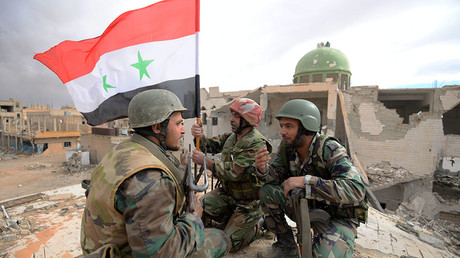 "The fact that the draft resolution failed on the particular issue of the Syrian settlement does not mean that the Security Council is not engaged. But we understand people on the General Assembly [who are] not members of the Security Council also want to speak, so we are going to participate in that discussion," Churkin said.
However, he added that expecting General Assembly discussions to "produce some kind of a dramatic U-turn on the situation in Syria is unrealistic."
The draft resolution proposed an initial ceasefire period of seven days, to allow for the delivery of humanitarian cargo and to potentially pave the way for the resumption of settlement talks. Russia and China vetoed the resolution as a "counterproductive" measure unlikely to produce any "tangible results" in defeating terrorism in Syria.
Russia's UN envoy reiterated the serious flaws of the vetoed draft resolution. "Some things … for example the need to distance the so-called 'moderate' opposition from the terrorists, the need not to apply the cessation of hostilities ... to terrorists – those things are not there," said Churkin.
Peace talks on Syria must be revived as soon as possible, preferably before the term of Ban Ki-moon as Secretary General expires, Churkin added, criticizing the negotiation strategy of the UN special envoy to Syria, Staffan de Mistura, which he said proved to be flawed.
Read more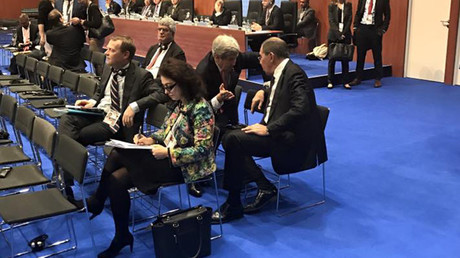 "It wasn't a proper strategy to wait for some perfect moment or a better moment to resume negotiations and to expect that the parties will give some sign in the sky about their willingness to be better negotiators," said Churkin.
"In order to force them to negotiate in good faith you need to have them at the table. And when they are not at the table it's very hard to talk with them sort of abstractly about the need to modify their position, to move it closer to the requirements of Security Council resolution etc."
Russia's UN envoy expressed moderate optimism about the talks between Foreign Minister Sergey Lavrov and US Secretary of State John Kerry in Hamburg, where they agreed to have a follow-up meeting on Saturday.
"But you know we're watching the American side with some trepidation and concern because they've shown some inconsistency," Churkin told reporters. "There was a meeting on the second and a certain proposal made by Mr. Kerry to Mr. Lavrov, and they agreed to have an expert meeting and then the Americans pulled back and withdrew that proposal – that paper which Secretary Kerry gave to Minister Lavrov. I hope this meeting they agreed on will take place."