Canadian scientists to test promising HIV vaccine on 600 volunteers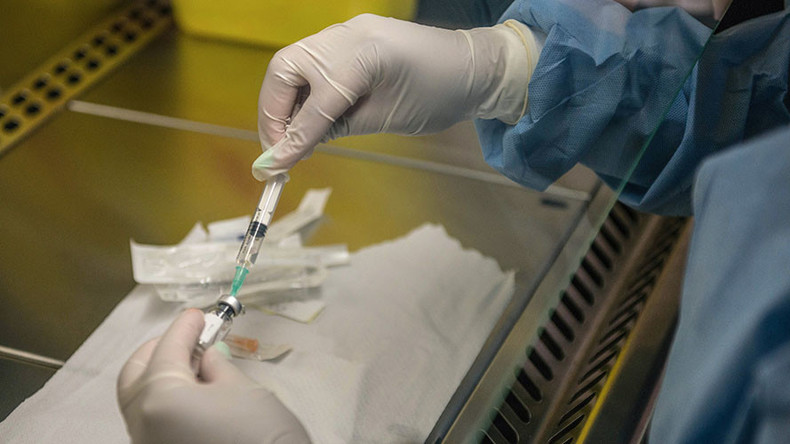 A promising new HIV vaccine has successfully passed initial trials on 33 HIV-positive patients, and will now be tested on 600 people who do not suffer from the illness to find out its ability to prevent infection.
The results of the first tests of the vaccine, dubbed SAV001, have been published in the journal Retrovirology. It is a 'killed whole-HIV-1 vaccine', which means that it contains the virus itself, but modified and already harmless for the human body. The vaccine aims at producing anti-HIV antibodies in uninfected patients.
"We were very excited with the Phase I results," Dr. Chil-Yong Kang, who leads the project in the University of Western Ontario (UWO), said in a statement.
SAV001 has become the first vaccine of its type allowed to conduct this stage of human clinical trials by the United States Food and Drug Administration (FDA), the university's press release says.
The vaccine can cover "not only single sub-types of HIV," but many different strains of the virus, according to Kang. The first stage of trials on 33 HIV-positive volunteers showed that it is "safe for use and effective in triggering an anti-HIV immune response in HIV-positive patients."
"It remains to be determined whether this immune response triggered by the vaccine will prevent HIV infection in humans, but we are hopeful," said Kang.
The new trials are due in September 2017, and will involve 600 subjects not infected with the virus across North America, focusing on testing HIV-prevention abilities.
Half of the volunteers will be from high-risk groups, such as gay men, sex workers, intravenous drug users and those living with an HIV-positive partner.
READ MORE: Researchers identify antibody that neutralizes 98% of HIV strains
"If we can show that this vaccine is effective in preventing people from contracting HIV, we can stop the AIDS epidemic," Kang said, adding that such efforts would be a "tremendous contribution to humankind."
If the coming trials are passed successfully, the vaccine will go through the final testing stage on 6,000 volunteers worldwide.