Israeli rockets strike Damascus military air base - reports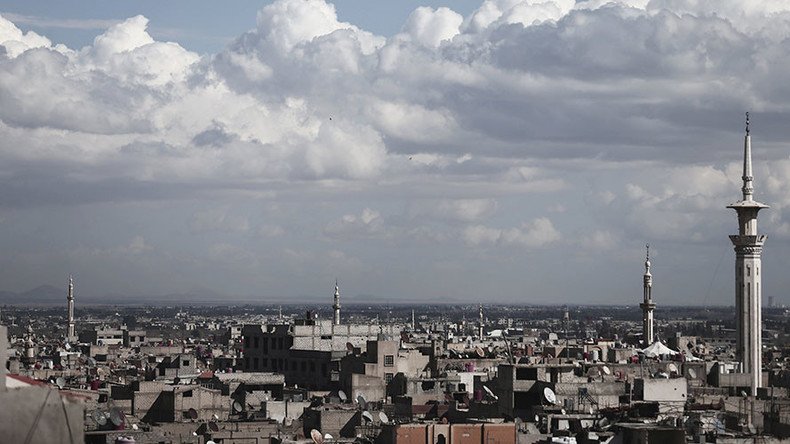 A Syrian military source has said Israeli rockets hit an air base near Damascus. No casualties have been reported, however.
Reuters reports the Israeli rockets hit the Mezzeh military airport at about 3 a.m. on Wednesday. Syrian state media Syrian Arab News Agency also confirmed the report.
A source said the attack caused a fire but there were no casualties. Israel "launched a number of surface-to-surface missiles from inside the Occupied Territories," it said.
Mezzeh is close to Syrian President Bashar Assad's palace.
A number of social media users tweeted footage and images reportedly taken of the attack, and reported hearing a loud explosion.
Israeli newspaper Haaretz reports it is the second such incident over the past week. Syria accused Israel of attacking west of Damascus with jets fired from Lebanese airspace.
Syrian sources, cited by the Times of Israel, report that Israeli fighter planes also struck the nearby town of al-Zabadani, where a number of fighters were allegedly killed.
Israeli Defense Minister Avigdor Lieberman commented on the issue at a meeting with European Union envoys in Israel Wednesday, Haaretz reports.
"We are first and foremost making efforts to maintain the security of our citizens and protect our sovereignty, and trying to prevent the smuggling of sophisticated weapons, military equipment and weapons of mass destruction from Syria to Hezbollah," he said.
In April, Israeli Prime Minister Benjamin Netanyahu admitted Israel struck dozens of weapons shipments in Syria that he claimed were en route to Hezbollah fighters in the region.
"We act when we need to act, including here across the border, with dozens of strikes meant to prevent Hezbollah [from obtaining] game-changing weaponry," Netanyahu said.
You can share this story on social media: