Iran won't let US rip up nuke deal – Rouhani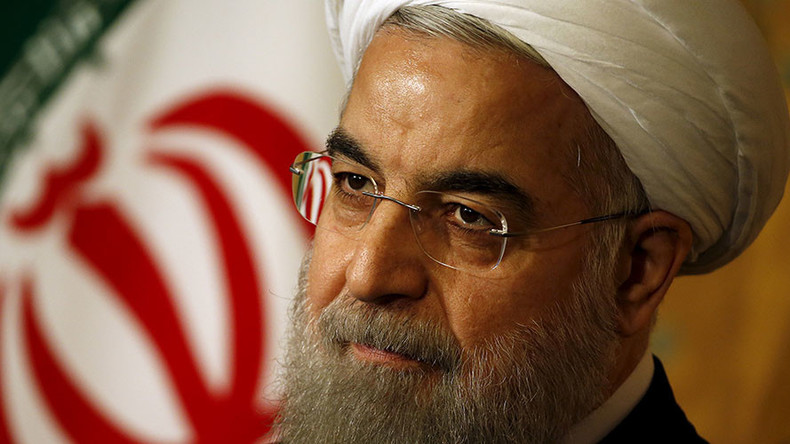 Iran won't let the US tear up the agreement on Tehran's nuclear program, Iranian President Hassan Rouhani said. The comment comes less than a week after the US Senate voted to renew sanctions against Iran.
President-elect Donald Trump "wants to do many things, but none of his actions would affect us ... Do you think the United States can rip up the JCPOA [the Joint Comprehensive Plan of Action nuclear deal]? Do you think we and our nation will let him do that?" Rouhani said in a speech at the University of Tehran, translated by Reuters.
Iran has been fearing the renewal of international sanctions as well as possible restrictions imposed by the US towards its nuclear program since November. Iranian Supreme Leader Ayatollah Khamenei has warned Washington there will be consequences if it renews sanctions over his country's nuclear scheme for another decade.
READ MORE: 'Iran will not stand idly by' if US sanctions are extended – Ayatollah Khamenei
"The current government of the United States has breached the JCPOA on multiple occasions; the most recent being a 10-year extension of existing sanctions," he said in a speech reprinted on his official website.
In December, the US Senate voted unanimously to renew the Iran Sanctions Act (ISA) for another decade. It has been described as a symbolic move, but it allows the president to impose new restrictions on Tehran if it violates the 2015 nuclear accord.
READ MORE: China urges parties in Iran deal to stick to pact as Trump presidency approaches
According to the deal between Tehran and six major world powers, including the US, Iran agreed to reduce the number of its centrifuges by two-thirds, cap its uranium enrichment below the level needed for bomb-grade material, reduce its enriched uranium stockpile from around 10,000kg to 300kg for 15 years, and agreed to international inspections. In response, Western countries agreed to lift international sanctions.
Despite the deal being hailed by outgoing US President Barack Obama as a way to halt Iran's alleged drive to develop nuclear weapons – an accusation which Tehran denies – President-elect Trump called the agreement a "disaster" and "the worst deal ever negotiated" while campaigning for the White House. He told an American Israel Public Affairs Committee (AIPAC) conference in May that his "number one priority" was to dismantle the deal.
You can share this story on social media: