Vladimir Putin signs new Russian information security doctrine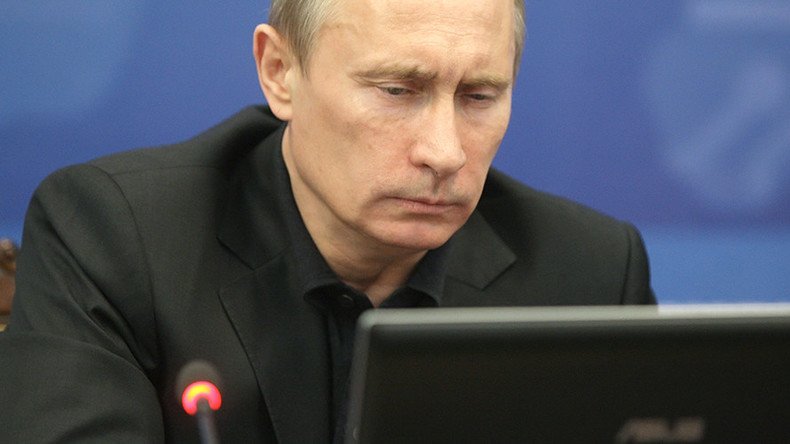 An updated doctrine on information security was signed into effect by Russian President Vladimir Putin on Tuesday. It's based on foreign states intensifying their efforts to affect Russia's internal affairs and cyberattacks against its key infrastructure.
The doctrine states that the limitless flow of information has a negative impact on international security, as it can be employed to pursue geopolitical and military goals, thus favoring organized crime, extremists and terrorists.
One of the main impacts on information security is from the build-up in "capacities to influence information infrastructure by a number of countries in pursuit of military objectives."
Notably, intelligence agencies of certain countries launch information and psychological operations to destabilize societies in various regions. In this way, they undermine the sovereignty and territorial integrity of other states. These operations, coupled with the widespread use of information technology, may involve faith- and ethnicity-based organizations, as well as human rights groups.
In turn, terrorist and extremist groups make use of psychological operations to stir up ethnic and religious discord, intensify tensions in communities, propagate extreme views, and recruit new followers.
READ MORE: Russia demands Washington explain after reports say US military hacked into Russian networks

Russia and its allies are not immune to these threats, the doctrine stresses, as certain states deliberately use various information technology to undermine Russia's political and social stability.
In the meantime, the doctrine notes, Russian government agencies, scientific centers, and military industries are being targeted by foreign intelligence services by means of electronic and cyber surveillance.
This alarming trend is also seen in the increasing bias against Russian policies in foreign media, while Russian journalists working abroad are subject to "blatant discrimination," facing numerous obstacles in the course of their work.
The Russian population, particularly the young, is affected by these information and psychological operations, which aim to "erode the spiritual and moral values inherent in the Russian people."
To counter threats and challenges in the information environment, Russia will build "strategic deterrents" and step up efforts to "prevent armed conflicts that stem from the use of IT," as well as neutralize psychological operations targeting "historical foundations and patriotic values."
The doctrine also instructs government agencies to counter "extremist ideologies, xenophobia, and ethnic exceptionalism" which could undermine Russia's sovereignty and stability.
Russia will also strengthen critical information infrastructure to protect against cyber and computer network attacks.
You can share this story on social media: