The marbles have spoken: Gambians party after voting out 22yr ruler in shock election upset (VIDEOS)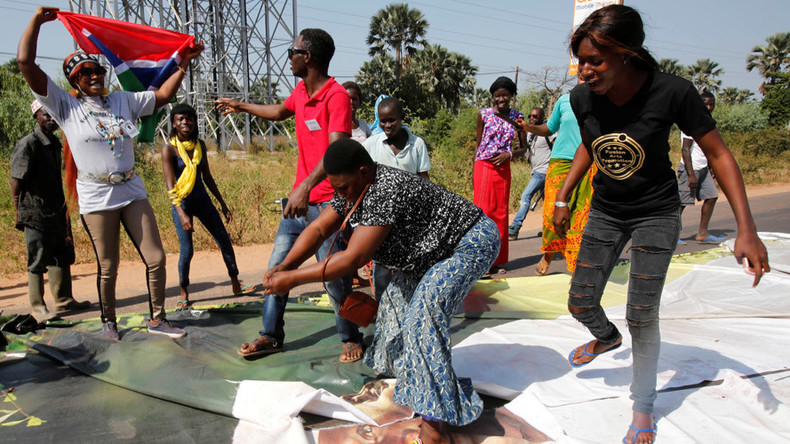 Gambians are dancing on the streets after they dropped their marbles and voted out the long-term autocratic president Yahya Jammeh in a shock election, making former UK-based security guard Adama Barrow the new president of Gambia.
Barrow gained 45.5 percent of the vote, which is cast by putting a marble into a colored drum for the choice candidate, against Jammeh's 36.7 percent, according to Reuters.
Jammeh, who had ruled Gambia for 22 years, conceded defeat in the election on state television Friday night and vowed not to contest the result in a phone call to Barrow.
"Allah is telling me my time is up and I hand over graciously with gratitude toward the Gambian people and gratitude toward you," Jammeh said to the president-elect, as reported by AP.
Election Commission chairman Alieu Momarr Njai earlier told reporters that Jammeh would accept defeat, adding that it's "very unique" that the president would do that after so many years in power, according to All Africa.
This would be the first peaceful transition of power in the West African nation's history since it gained independence from the UK in 1965.
The news has brought massive crowds onto the streets of the Gambian capital, Banjul, dancing and cheering in an impromptu celebration of Barrow's victory.
Before the election Jammeh, who previously vowed to rule the nation for "a billion years," predicted he would win the vote.
He gained power in 1994 as a result of a coup and has been accused by rights groups of human rights violations including torture and forced disappearances of political opponents and journalists.
Jammeh's government shut down access to the internet and international calls on the evening before the election, prompting an outcry that it was a tactic to suppress freedom of expression. They also warned that no protests would be allowed after the election.
Amnesty International called the blackout "unjustified" and a "crude attack on the right to freedom of expression in Gambia."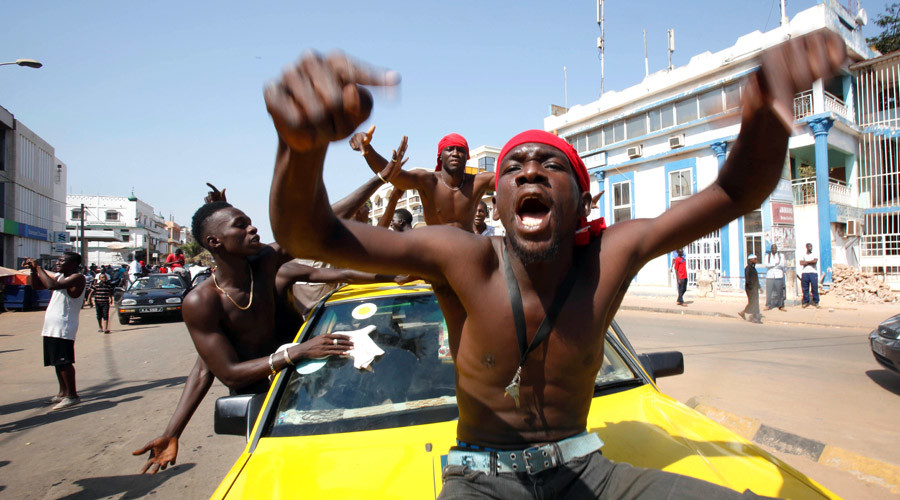 Barrow, 51, has two wives and five children and has vowed to bring the country back from the brink and restore human rights and true democracy in the nation. Eight opposition parties united behind Barrow during the campaign.
Barrow is a real estate agent and previously worked as a security guard at British retailer Argos in a north London store. He is also reported to be a fan of Arsenal football club.
Britain's Foreign Secretary Boris Johnson has taken to Twitter to congratulate the small African nation on its momentous decision.