Exclusive: 1st ever LIVE 360 symphony concert from Mariinsky Theater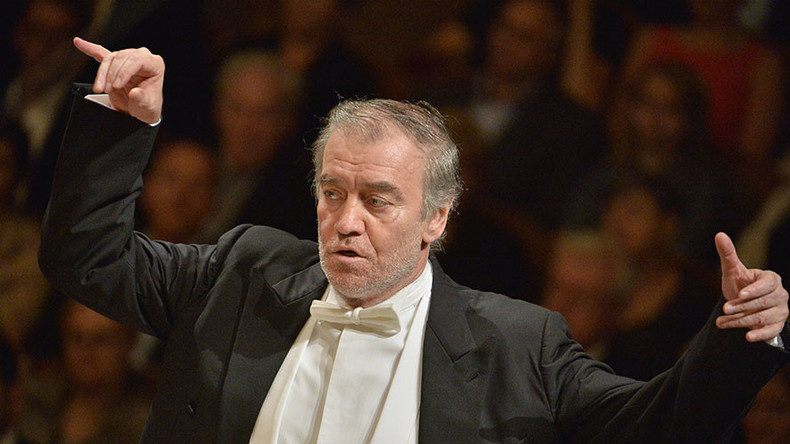 RT brings you the first ever 360-degree panoramic live stream of a concert by the world-famous Mariinsky Theater symphony orchestra, led by maestro Valery Gergiev.
The concert, which honors the 125th birthday of Russian composer Sergey Prokofiev, started at 10pm Moscow time (19:00 GMT) and was streamed on all of RT's YouTube channels and the RT360 app, along with a live translation.
The event also featured the famous pianist Denis Matsuev.
"Today for the first time in the history of the Mariinsky Theater, a live broadcast of our concert with Valery Gergiev and the Symphony Orchestra will be shown in 360 degrees," Matsuev told RT earlier.
"It is an absolutely unique concert for which special technology will be employed that will allow viewers from all over the world to get a panoramic view of what's going on onstage. This is a unique project of the TV channel RT, which will certainly attract a new audience to the concert halls and will contribute to the popularization of classical music around the whole world, for which many thanks to RT!"
The performance marks the start of the St. Petersburg International Cultural Forum on 1 December. The live footage was shot in the unique 360-degree format, best experienced through a VR headset.
You can share this story on social media: