'It's not rocket science': Hawking warns obesity puts millions of lives at risk (VIDEO)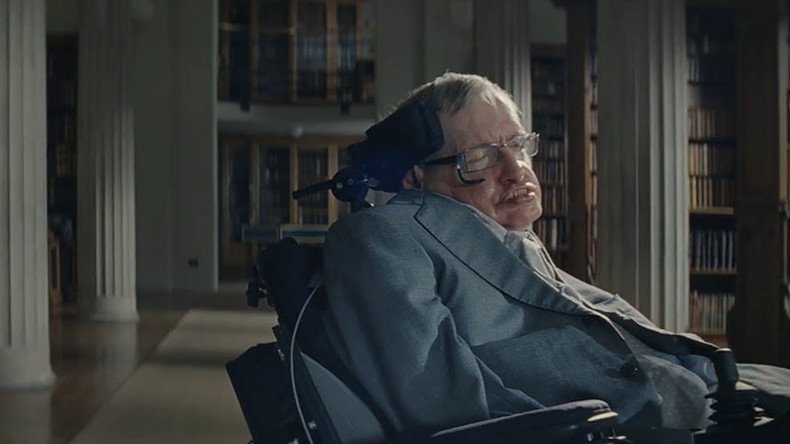 Stephen Hawking has taken a break from tackling the mysteries of the universe to address the very down-to-Earth issue of obesity, calling it one of the "most serious public health problems of the 21st century."
"At the moment, humanity faces a major challenge and millions of lives are in danger. As a cosmologist, I see the world as a whole and I am here to address one of the most serious public health problems of the 21st century," Hawking said in a video for Gen-Pep, a Swedish non-profit aimed at promoting the health of children and young people.
"Today too many people die from complications related to overweight and obesity. We eat too much and move too little," he said.
The solution, according to Hawking, is fortunately very simple: "More physical activity and change in diet," he said, adding that the idea is "not rocket science."
The wheelchair-bound cosmologist then went on to say that it is "beyond his understanding" that sedentary lifestyles have become a major health problem.
READ MORE: Responding to aliens is a really, really bad idea - Stephen Hawking
In a Facebook post accompanying the video, Gen-Pep wrote that physical inactivity is the fourth leading cause of death in the world, and cited studies showing that 80 percent of the world's adolescent population isn't active enough.
Those who are overweight or obese face higher risks of a number of chronic diseases, including diabetes, cardiovascular diseases, and cancer, according to the World Health Organization.
You can share this story on social media: